Jul 19, 2006 — by LinuxDevices Staff — from the LinuxDevices Archive — 8 views

A French start-up created to build autonomous, easily programmable, affordable humanoid robots has emerged from stealth mode. Aldebaran Robotics, of Paris, expects to ship its first product — a humanoid household service robot running Linux — in early 2007.
Aldebaran says its "Nao" household robot will compete with robotic research prototypes in terms of functionality. The walking, talking, WiFi-enabled bot will stand 21.6 inches tall, and will feature 23 "degrees of freedom" of motion — three more than the 14-inch tall "Choromet" android announced earlier this week by four Japanese companies. Nao's extra degrees of freedom appear to come in the form of gripping hands.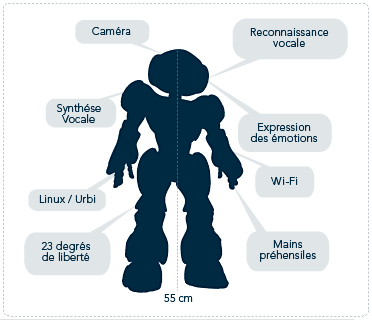 Nao feature diagram
Nao will come with PC software enabling users to control their android remotely, via WiFi. The software will also enable users to program their android's behavior, emotional expressions, speech synthesizer, and other capabilities, or collect data from its onboard video camera and other sensors.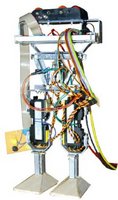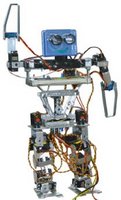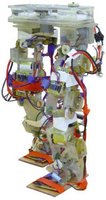 Nao's March of Progress
(Click any image to enlarge)
Along with embedded Linux, Nao will run software from the open source Universal Real-time Behaviour Interface (URBI) project. URBI provides a low-level interface to motors and sensors, along with a script-like control language that can optionally be bound to various high-level languages, such as C/C++, Java, Matlab, and so on. URBI's client-server architecture supports remote control via networks, autonomous operation controlled by native scripts, autonomous behavior controlled by high-level applications, or any combination of the three.
Nao is expected to reach pre-production in early 2007, and ship later in the year, Aldebaran says.
About Aldebaran Robotics
Aldebaran Robotics was founded in early 2005 by Bruno Maisonnier. The company employs about a dozen, is 5 percent employee-owned, and has 17 investors, led by Maisonnier, who holds a 58 percent stake.
In a French-language interview with VieArtificielle.com, Maisonnier says that for 20 years, he has been convinced that service robots would one day offer the same type of "adventure" offered previously by the PC market and the Internet. He claims to have spent eighteen years acquiring the skills needed to run a robotics company, before deciding in 2005 that robotics technology had evolved sufficiently to make a robotics business viable.
According to the VieArtificielle.com interview, Maisonnier said that humanoid robots are not necessarily the easiest to create, or always the most functional. However, he believes that androids have been deeply engrained within the collective consciousness, by science fiction books and films such as "Star Wars."
Maisonnier believes the field of robotics to be "perfectly adapted" to the French culture, thanks to demands that include conceptual thinking, theoretical knowledge, practical capabilities, and resourcefulness. "France could do better than the Japanese or the Americans," Maisonnier said, as quoted by VieArtificielle.com
Additional details about Aldebaran Robotics, including Linux-related job posts, can be found on the company's just-unveiled website. The site features community forums where French and English speakers can discuss robot theory and design with company employees. The website is here. Maisonnier's ViaArtificielle interview is here.
---

This article was originally published on LinuxDevices.com and has been donated to the open source community by QuinStreet Inc. Please visit LinuxToday.com for up-to-date news and articles about Linux and open source.