Oct 6, 2009 — by Eric Brown — from the LinuxDevices Archive — 26 views
Novatel Wireless announced an expanded development program and Linux-based SDK for its low-cost "MiFi" WiFi/3G mobile hotspot. Initially available only to select developer partners, the MiFi Developer Program provides a "NovaCore" SDK with comprehensive APIs for the MiFi, as well as technical support, says the company.
In August, Novatel launched its first openly available development tools for the MiFi mobile hotspot when it announced the availability of its OpenCGI (Common Gateway Interface ) API. The Linux-based MiFi is a low-cost, pocket-sized wirelesss bridge/router that connects up to five WiFi users to share the bandwidth of 3G networks (see farther below for more information).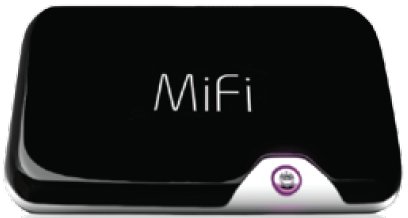 The MiFi 2352/2372
The NovaCore Software Development Kit (SDK) now available to MiFi Developer Program members goes far beyond the publicly available OpenCGI API. Application programming interfaces (APIs) available with NovaCore are said to cover the Linux OS, memory, WiFi, flash memory, MiFi status, SD card, GPS, and other components.
NovaCore was designed to enable the development of specialized Linux software applications, including location based services (LBS), connectivity management, device personalization, local time management, roaming, data protection, multiple device support, and additional interfaces, says Novatel Wireless.
The MiFi Developer Program is available only to enterprise partners and developers selected from a pool of candidates who can now apply for membership to the program, says Novatel. Selected developers who have signed up with the Novatel Developers Lounge development site will be provided with resources, including the NovaCore SDK, detailed programming guides, and technical support, says the company.
Early partners offer MiFi cloud storage, camera uploads, security
According to Novatel, one early partner, Nomadesk, has used the SDK to develop a web-based UI to access cloud storage via the MiFi. The software is said to provide SD access, as well as user options for syncing to cloud sites. Another partner, Eye-Fi, is said to have made its wireless memory card for digital cameras work seamlessly with the MiFi. As a result, users can quickly upload photos and videos via the MiFi, says Novatel.
Perhaps Novatel's biggest MiFi development partner is Alcatel-Lucent, which is said to have ported its OmniAccess 3500 Nonstop Laptop Guardian (NLG) mobile security platform to the MiFi. The NLG software establishes an automatic VPN over a 3G network, supplying always-on remote management, protection, tracking, and "remote kill" functionality. (The squeamish will be happy to know this doesn't mean the MiFi takes to the air as an attack drone, but rather that it can remotely disable systems in case of attack even when a laptop is turned off.)
MiFi background
Around the same time that Novatel Wireless announced the OpenCGI availability this summer, the company introduced a multi-network version of the MiFi. The MiFi 2372 expands upon the original, pocket-sized MiFi 2200 announced last December with support for HSPA, UMTS, EDGE, and GPRS networks.
The CDMA-compatible MiFi 2200 was introduced in the U.S. by Verizon Wireless in April, followed by Sprint. Meanwhile, a modified MiFi 2352 model, with HSPA support and the addition of a microSDHC slot, was introduced by Telefonica in Spain in the first quarter.
The new MiFi 2372 is said to offer a "a powerful on-board applications processor capable of delivering rich software applications and media." Other touted features include internal flash, storage, up to 16GB of expandable microSD memory, and GPS.
Stated Rob Hadley, CMO, Novatel Wireless, "The expansion of the MiFi developer community provides limitless opportunities for developers to innovate, mature and add value to the intelligent MiFi platform."
Availability
Developer candidates may now submit applications for membership to the MiFi Developer Program at the Novatel Wireless Developer's Lounge, here.
More information on the MiFi 2200 and MiFi 2352 may be found here.
---
This article was originally published on LinuxDevices.com and has been donated to the open source community by QuinStreet Inc. Please visit LinuxToday.com for up-to-date news and articles about Linux and open source.