Mar 4, 2008 — by Eric Brown — from the LinuxDevices Archive — 1 views

A Seattle-based nonprofit organization called Literacy Bridge hopes to create a low-cost audio player for the developing world. The $5 "Talking Book" is an iPod-sized flash-based mp3 player that juices up on health, educational, and other audio programming at Linux-based content distribution… kiosks.
The plan is for individuals to purchase the Talking Books device for a partially subsidized cost of $5. The more expensive kiosk laptops will be acquired by entrepreneurs via micro-loan programs. The entrepreneurs will sell access to content, as well as the Talking Book devices themselves.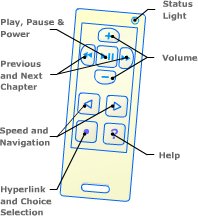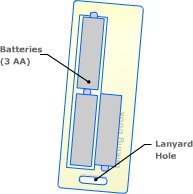 Mock-up of the $5 iPod
(Click to enlarge)
The content itself will licensed under the Creative Commons 2.5 license on a royalty free basis. Files will use open standard formats uncrippled by DRM, and users will be able to hand content down between devices by connecting a USB cable.
The kiosk owners will also be able to buy solar chargers for their kiosks and for the players. In this scenario, users could come in once a week on market day to swap out their batteries for fresh ones while also loading up on new content.
Podcasts for El Popolo

Talking Book is the brainchild of Cliff Schmidt (pictured at right), a software consultant and open source legal advisor who has worked with the Eclipse Foundation and The Apache Software Foundation (ASF), where he served on the board of directors as VP of Legal Affairs. As a lobbyist and activist for nonprofit care organizations, including CARE and RESULTS, he was intrigued with the efforts of the One Laptop per Child (OLPC) project, which is aiming to sell partially subsidized, low-cost Linux-based laptops for distribution to children in developing nations. Yet, he also saw an opportunity for a much lower-cost device that would not require investments in communications infrastructure.
"We're trying to bring access to knowledge to the poorest people, but these people often don't have electricity or an Internet connection," said Schmidt in an interview.
Last summer, Schmidt went on a six-week research trip to Ghana, where he began to formulate a device design and a plan for distribution, he said. Based on research and feedback from Ghanaian educational institutions, nonprofit organizations, and governmental offices, Schmidt believes that much crucial knowledge needed by poor people is already available in audio form. However, radio alone is not bringing the content to enough people, he believes. A low-cost audio player and recorder could bring targeted, on-demand information to help children improve their literacy and language skills, while helping grown-ups acquire news and how-to content.
The current player design is a handheld player and recorder that can store several hours of audio. There's no LCD display, but there's a headphone jack and playback controls, plus audio hyperlinks and support for multiple-choice questions using only LED lights, sounds, and interactive audio responses for feedback. These features, combined with reading materials linked to the recordings could provide a solid basis for learning to read, said Schmidt.
In designing the Talking Book, Schmidt and his colleagues wanted to use Linux, but they could not find an embedded Linux platform that would support a $5 end product. Instead, Schmidt said they will probably go with a low-cost chipset found in Hasbro or Mattel toys.
Instead of a costly WiFi connection, the devices send and receive audio clips over a USB connection. "Each device docks directly with another device via USB, so there's a built-in viral distribution model where people share audio," said Schmidt. "But we realized that they will still need an audio library."
This is where the embedded Linux kiosks come in. Schmidt had been working with the OLPC to use its XO laptops as a kiosk platform, but recently shifted direction. He explained, "We were going to do it on the XO, but now we think we can make it cheaper and more efficient for kiosk owners if we can run it on embedded Linux."
Schmidt continues, "We have only begun to spec it out, but the kiosk will be a superset of the Talking Book, with an LCD display and more memory. It will store a digital audio library of content, most of which will come from local nonprofits. There will be tapes on topics like preventing diseases and improving agricultural yield."
Initially, though, regular laptops could be used as content distribution kiosks, he said.
Availability
Schmidt expects that prototypes of both the Talking Book and the Linux-based kiosk will be tested by the end of the year in Ghana and India. He will be giving the keynote speech about Literacy Bridge at the ASF's ApacheCon conference at the Mavenpick Hotel in Amsterdam, the Netherlands, April 7-11. The presentation is entitled: "Using audio technology and open content to reduce global illiteracy, poverty and disease."
---

This article was originally published on LinuxDevices.com and has been donated to the open source community by QuinStreet Inc. Please visit LinuxToday.com for up-to-date news and articles about Linux and open source.