Oct 11, 2011 — by LinuxDevices Staff — from the LinuxDevices Archive — 2 views
Motorola Mobility's enterprise device management (EDM) subsidiary 3LM shipped an enterprise server console for Android devices, announcing a distribution deal with BoxTone for the software. The 3LM device management platform for Android offers lifecycle mobile management features including device activation, provisioning, configuration, and change tasks, says the company.
Motorola Mobility subsidiary 3LM Oct. 10 released its enterprise server console software for securing handsets and tablets based on Android. The enterprise device management (EDM) software has been beta tested with over 50 enterprise customers, enabling enterprises to purchase the software directly from 3LM, says the subsidiary.
In addition, 3LM partnered with EDM provider BoxTone in a distribution deal to help secure Android devices locally and over the air.
3LM has previously released a related Android security and device management patch and distributed it to 12 OEM handset-maker partners. According to 3LM co-founder Tom Moss in a conversation with eWEEK, the open source 3LM patch is already on tens of millions of handsets. Moss and company have also constructed a management console for IT administrators to use, as well as a server infrastructure for managing email and VPNs.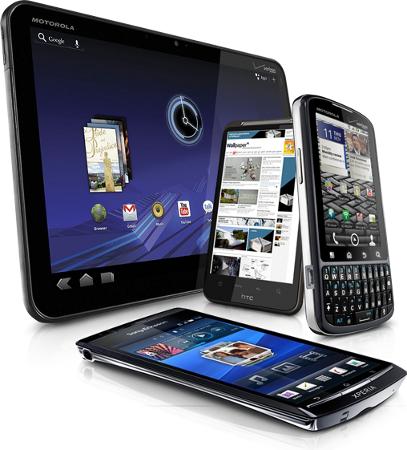 Devices already using 3LM's EDM patch include Motorola devices like the Xoom tablet (left), as well tens of millions of Android handsets
Source: 3LM
The 3LM enterprise server console software is said to include:
device encryption, including full memory and SD card encryption, plus selective encryption of corporate applications only
set of whitelist/blacklist applications and control applications
strong password enforcement
full and selective remote wipe for devices
complete security and control of device, OS and applications
remotely install enterprise applications and make them irremovable on the device, plus remotely uninstall/disable applications
device location and breadcrumb tracking
remote access to internal enterprise resources for selected domains
remote device health and status checking
each device identified by a unique IP address for tracking as a network endpoint
The market is littered with dozens of EDM vendors, including Good Technology, MobileIron, Enterproid, and Zenprise. Research in Motion popularized the sector with BlackBerry Enterprise Server, which is the leading EDM software in the market.
However, businesses are increasingly turning to Apple's iPhone or Android handsets as a BlackBerry replacement. Sometimes, it isn't by choice; employees have forced IT managers to procure EDM software by using their own iPhone and Android smartphones for business.
The Goods and Zenprises of this world already provide EDM for Android and iPhone (and even iPads, increasingly). While those vendors secure and manage Android at the application level, 3LM founders Moss and Gaurav Mather decided to develop their EDM software from the operating system level, which ostensibly means better security and management.
Moss and Mathur founded 3LM after working on the Android security team at Google. Moss said he spoke to a lot of CEOs and CIOs to find out what security and management features they would like to see for Android devices.
"We took all of that feedback and realized that what was really necessary to meet the needs was not possible to deliver through a set of applications," Moss said. "They actually need certain functionality to be at the core operating system itself. We set out to build those ourselves."
The notion of former Googlers peeling off and creating their own little Android security ecosystem is refreshing, but it would be nice to know what Fortune 500 companies have procured the software in beta. Moss declined to cite any customer case studies, though he did tell eWEEK he sees a lot of traction in education, retail, healthcare and, of course, high tech.
The product launch isn't the only change Moss and his 3LM team may have to deal with. Google is in the process of acquiring Motorola Mobility for $12.5 billion, which would make the second time Moss worked for Google. Moss says he appreciates the irony.
Clint Boulton is a writer for eWEEK.
---
This article was originally published on LinuxDevices.com and has been donated to the open source community by QuinStreet Inc. Please visit LinuxToday.com for up-to-date news and articles about Linux and open source.