Jun 30, 2005 — by LinuxDevices Staff — from the LinuxDevices Archive — views

Linux versus Windows isn't just servers and desktops anymore. Smart devices are showing up all over the place, and the embedded arena features fighting just as intense. The Great Gadget Smack-Down aims to sort it out once and for all, and find out which embedded OS is best.
Our Smack-Down cuts through the marketing hype to what really matters — the devices. Which OS is being used to build the most, coolest, and smartest gadgets?
Before the action begins, our Pre-game Show will set the stage with some witty banter and cutting analysis. Stay tuned for all the great gadget action . . . after this commercial break! (just kidding)
Pre-game banter
Why is "embedded" so hotly contested? Simple: current computing trends involve devices, not desktops and servers. Mobile phones, living room computers, wireless hotspots, automotive infotainment, digital security systems… the list goes on, making embedded the fiercest war this side of the WWF.
"Embedded" is a huge arena, and the stakes are high. Ninety-eight percent of computer processors go into devices, not servers or desktops, and the embedded software and tools market is generally valued at around one billion dollars. And while desktops are a Windows world, and Linux is strong in servers, when it comes to embedded, the game is still on!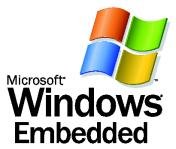 Microsoft is pouring money into its embedded and mobile software platforms — and its fortunes are growing fast. Microsoft is the top embedded vendor, according to VDC, in terms of revenue. VDC also says Windows Mobile device software development is faster, and more predictable (Linux partisans disagree). Microsoft reportedly expects to dominate the smartphone market within three years, and has already surpassed former handheld champ Palm in the PDA space. And, it plans to go mano a mano with RIM's Blackberry.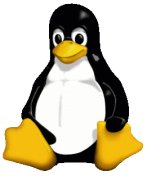 Meanwhile, embedded Linux investments are driven by countless masses of open source developers, working hand in hand with corporate giants like IBM, Novell, and HP, and powerful industry consortiums like the OSDL and CELF. Design News recently pronounced Linux tops in embedded, while VDC has labeled Linux the top choice of embedded developers since last summer. Linux appears to dominate Internet-edge devices of all sorts — including gateways, routers, and wireless access points — and has by no means ceded the mobile phone market to Microsoft. Trolltech, MontaVista, and PalmSource are all hotly pursuing phones, saying Asian phone vendors don't want to relinquish control of their embedded software platforms to Microsoft, and that Linux works better on cheaper, higher-volume phone hardware.
In short, both heavyweights have their strongholds within the vast, multi-billion-unit "smart devices" arena. Server-like devices — from carrier-class systems for telecommunications infrastructure to SOHO firewall/routers and access points — are natural wins for Linux, with its strong server-OS heritage and Internet-access strengths. Graphical-user-interfaced devices that tend to interoperate with desktop PCs, on the other hand — from PDAs, to mobile phones, to portable media players — are product categories where Windows-familiarity flexes its muscle, tending to make Microsoft the preferred alternative.
Showtime is fast approaching, but before the action gets underway, let's take a quick look at how our combatants fared in the first two Smack-Down Rounds . . .
Continued: Backgrounder
---
Story Navigation
---
Pre-game Banter
Backgrounder
Smack-Down!
Post-match Wrap-up

This article was originally published on LinuxDevices.com and has been donated to the open source community by QuinStreet Inc. Please visit LinuxToday.com for up-to-date news and articles about Linux and open source.