Feb 14, 2003 — by LinuxDevices Staff — from the LinuxDevices Archive — 42 views

[Updated Jul. 08, 2008] — Motorola has embarked upon a strategy to use Linux in future smartphones. This Special Report tracks announcements related to Motorola's embedded Linux smartphones, including product announcements from Motorola and technology announcements from its… partners.
---
News items related to Motorola's Linux mobile phones
---

Motorola Ming A1600 ships — Almost two weeks after leaking details about its new line of Ming PDA phones, Motorola made it official with a formal launch. Shipping now in China, the line includes a Linux-based Ming A1600 model offering GPS, handwriting recognition, and a 3.2-megapixel camera with business card reader.
[Jul. 08, 2008] — details

"PDA phone" runs Linux — Motorola has quietly started shipping a new Linux-based "PDA" phone. Available now in China, and also approved by the FCC for use in the U.S., the Ming A1600 builds on the popular A1200, long a top-selling smartphone, especially in China. [Jun. 27, 2008] — details

Linux-based cameraphone shifts modes — Motorola and Kodak announced a cameraphone that combines Motorola's "ModeShift" interface with Kodak imaging technology. Available in China next month, and later this year elsewhere, Motorola's MotoZine ZN5 mashes up a 5-megapixel camera with a multimedia smartphone. [Jun. 23, 2008] — details

LiMo drives 18 phones, nine new members — [Feb. 11, 2008] — Eighteen mobile handsets that support the LiMo (Linux Mobile) Foundation platform have been announced by Aplix, LG Electronics, Motorola, NEC, Panasonic Mobile Communications, Purple Labs, and Samsung. The new Motorola U9 boasts a rounded, contemporary flip-phone form factor and an OLED external display. There's also a new WiFi-enabled version of the MotoRokr Z6 called the Motorola Z6w, and Motorola said its Rokr Z6, RAZR2 V8, and Rokr E8 also comply with LiMo. details

Motorola responds to Nokia's Trolltech buy — [Jan. 30, 2008] — Motorola has responded to the news earlier this week that rival Nokia plans to purchase Trolltech, long-time supplier of the graphical development framework used in Motorola's Linux phones. In a nutshell, the response boils down to, "We were over Qt, anyway." details

Mobile phone market grew 15.8 percent, study says — [Jan. 25, 2008] — An ABI Research study claims that 2007 mobile phone sales closed strong, with yearly shipments up 15.8 percent to 1.15 billion. Fourth quarter 2007 worldwide shipments totaled 342 million, meeting ABI's earlier projections, but Motorola continued to lose market share. details

Mot Linux phone boasts soft MMI, haptics — [Jan. 10, 2008] — Motorola's newest Linux phone boasts a soft MMI (man-machine interface) that changes with the phone's mode. The Rokr E8 is a quad-band GSM/GPRS phone with 2-megapixel camera, multi-codec music player, a "full" HTML browser, and unique "haptics" system aimed at providing "tactile response" to virtual keypresses. details

China smartphone sales up, but Linux loses share — [Nov. 19, 2007] — In China, the world's largest mobile phone market, smartphone sales for Q3 grew 11.3 percent quarter-over-quarter, reports CCID Consulting. However, Linux's share of the market declined, largely due to weakening volumes for Motorola smartphones, the Hong Kong-based market research firm reported. details

Google rallies allies in open Linux phone initiative — [Nov. 5, 2007] — Google and 33 other companies have announced an ambitious industry alliance that will maintain a completely open source mobile phone stack. The Open Handset Alliance (OHA) says phones based on its Linux-based "Android" stack will reach market in as soon as eight months. Members include three major handset manufacturers: LG, Motorola, and Samsung. details

Mot's UIQ buy more an 18 than a 180 — [Oct. 29, 2007] — Motorola's interest in buying half of Symbian stack-provider UIQ represents a diversion rather than a U-turn away from Linux, writes mobile phone market analyst Andreas Constantinou in an informative blog post. Constantinou figures Motorola may move about 10 percent of its planned Linux-based models to UIQ. details

What Mot's UIQ buy says about Linux — [Oct. 17, 2007] — Motorola has bought half of UI Holdings, owner of the UIQ Symbian software stack for touchscreen phones. The investment could help Motorola profit from an emergent touchscreen smartphone market, while focusing its Linux development efforts around higher-volume mass market phones such as the RAZR2 V8. details

Mot's Linux phone arrives at U.S. stores — [Aug. 31, 2007] — Motorola today sent out a mass email inviting recipients to "experience" its Linux-based RAZR2 V8 phone "at your nearest mobile phone store." The phone will be offered by all major U.S. GSM/GPRS providers, including AT&T (formerly Cingular), Sprint, and T-Mobile, according to reports.
details

Mot's Linux-based RAZR2 V8 previewed — [Aug. 17, 2007] — Motorola's Linux-based Razr2 V8 is "one of the most beautiful phones ever released," enthuses OSNews editor Eugenia Loli-Queru in an in-depth, hands-on preview. However, the phone's user interface still can't compete with Nokia's S60 and touchscreen-based phone UIs, she suggests. details

Motorola ships a U.S. Linux mobile phone — [Aug. 7, 2007] — It finally happened. Motorola last month quietly shipped its first Linux-based mobile phone "bound for North America," it said. Additionally, the world's third-largest handset vendor (Mot was passed up by Samsung this year) is offering new "MotoMAGX" tools to support native Linux apps. details

Motorola finally launches U.S. Linux phone — [May 15, 2007] — Linux/Java has topped CEO Ed Zander's list of things to look for from Motorola as it attempts a financial turnaround. At a New York press conference this morning, Zander introduced Linux-based "Rokr" and "Razr2" models, along with new top-level executives. details

Can Linux save Mot's mobile phone biz? — [May 22, 2007] — In an effort to cut costs and boost margins, Motorola will reportedly use its Linux/Java based mobile phone operating system across "all mid- and high-tier devices." The beleaguered communications company will fall $1 billion short of analyst expectations this quarter, due to a slump in its mobile phone business. details

Mot licenses FOTA for Linux phones — [Mar. 21, 2007] — Red Bend Software says its firmware over-the-air (FOTA) client has been licensed by Motorola for use in forthcoming Linux-Java phones. The vCurrent Mobile client will enable efficient, reliable, and cost-effective software update delivery to enhance the user experience beyond the point of purchase, according to Red Bend
details

Motorola touts updated Linux/Java phone platform — [Feb. 12, 2007] — Motorola is showcasing its Linux and "kJava" based music phone for U.S. and European markets, at the 3GSM World Congress this week in Barcelona. The MotoRIZR Z6 is said to be based on a "new Linux operating system that incorporates kJava." details

Cellphone giants unveil mobile Linux foundation — [Jan. 25, 2007] — Six of the world's largest telecommunications companies have officially launched a non-profit organization dedicated to creating a common mobile Linux software platform. Founded by Motorola, NEC, NTT DoCoMo, Panasonic Mobile Communications, Samsung Electronics, and Vodafone, the LiMo Foundation is inviting membership and participation from application and middleware developers.
details

MotoRizr Z6 to feature single-core architecture? — [Jan. 11, 2007] — Motorola's first Linux phone for the U.S. market will feature a single-core, ARM11-based chipset, according to a story at MobileBurn. If true, that could make it the first available phone to run an "open" OS of any kind on a single-processor architecture. details

New Mot Linux phone boasts Windows Media, DRM — [Jan. 8, 2007] — Motorola this week announced a new mobile phone described as the first Linux-based cellphone to support all of Microsoft's Windows Media technologies. The popularity of Microsoft desktop OSes in the U.S. suggests the MotoRizr Z6 will be the first of Motorola's Linux phones to be distributed here.
details

Linux multimedia phone launches in China — [Dec. 6, 2006] — Taiwanese pop superstar Jay Chou launched Motorola's thin, Linux-powered Rokr E6 multimedia phone, at the ITU Telecom World tradeshow this week in Hong Kong. The fourth-generation music phone is just over half an inch thick (14mm), and features a 2-megapixel camera and business card reader. details

Goodbye Razr, hello Motofone? — [Nov. 28, 2006] — Motorola is shipping a new entry-level mobile phone in India. The Motofone F3 is an extremely low-end phone featuring an "electronic paper" display, breakthrough battery life, a bicycle-mounted dynamo charger, and usability features for the illiterate. details

Linux makes Mot tops in PDA/smartphone growth — [Oct, 16, 2006] — Strong Linux smartphone sales in China helped Motorola achieve the highest overall year-on-year growth among the top five vendors in the PDA/Smartphone market, according to Gartner. In contrast, Motorola's Symbian- and Microsoft-based smartphones are "not making significant progress," Gartner reports. details

Mot readies Linux-based slim PDA phone for China — [Sep. 11, 2006] — Motorola is readying a slim, Linux-based PDA phone, according to several sources around the web. The E690, a tri-band GSM phone with QVGA touchscreen and 2 megapixel camera, will reportedly ship to China Mobile customers at an unspecified time. details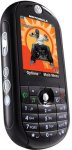 Another look at Mot's Linux-powered Rokr E2 cellphone — [Sep. 1, 2006] — OSNews has published a detailed review of the Linux-powered Motorola Rokr E2 music phone. The review, by Eugenia Loli-Queru, takes a balanced look at both the hardware and the software, and identifies a number of the device's strengths and weaknesses. details

Interview with Motorola's open-source guy — [Aug. 29, 2006] — OSNews has published an interesting interview with Guy Martin, a "distinguished" technical staff member in Motorola's Mobile Devices business, who serves as an open-source advocate and community interface. Questions range from Motorola's Linux phone UI (user interface), browser, and SDK plans, to mobile Linux fragmentation, to Motorola's embedded OS preference. details

Linux's phone success surprises LinuxWorld attendees — [Aug. 16, 2006] — Within the next couple of years, Linux will power more than half of the phones shipped by number two global handset vendor Motorola, according to the company's VP of mobile device software, Greg Besio, who delivered a keynote address at LinuxWorld in San Francisco this week. details

Linux-based Scpl phones to replace Motorola Razr line — [Jul. 27, 2006] — Motorola will "abandon" its proprietary P2K mobile phone OS — currently used in the Razr and other featurephones — in favor of a Linux/Java environment, reports PC Magazine. Additionally, the world's number-two handset vendor is readying a Scpl ("scalpel") product line. details

Moto rides Linux to #2 smart mobile device spot — [Jul. 26, 2006] — Motorola shipped a million Linux-based smartphones in China last quarter, making it the second-largest vendor of smart mobile devices, according to Canalys. Chinese smartphone shipments enabled Motorola to pass RIM, Sharp, and Palm, but the number-two mobile phone vendor still trails Nokia by a wide margin. details

Hands-on review: Motorola Rokr E2 music phone — [Jul. 14, 2006] — Motorola's Linux-based Rokr E2 mobile phone looks ready to challenge Sony/Ericsson's Walkman phone in the hot emerging market for converged PMP phones (portable media player phones), according to this hands-on preview by LinuxDevices.com senior editor Henry Kingman. details

Motorola joins Eclipse.org with mobile Linux focus — [Jun. 22, 2006] — Motorola has joined the Eclipse Foundation at the highest level, and will participate in the Device Software Development Platform (DSDP) project founded by Wind River. Motorola will also hold a seat on the Eclipse.org board, and participate in the organization's Architecture, Requirements, and Planning councils. details

Motorola coaxes developers to Linux phone platform — [May 15, 2006] — Motorola has launched an open source community website around its Linux-based mobile phone stacks, Java specification requests (JSRs), Linux drivers, and testing applications. A new 3.0 version of Motorola's MIDP (mobile information device profile, JSR-271) will be released through the site in June. details

Linux PDA/phone deemed a bargain — [Apr. 7, 2006] — OSNews has published a detailed, hands-on review of Motorola's Linux-based A780 mobile phone. Reviewier Eugeni Loli-Queru finds a handful of mostly small problems, but gives the phone high usability and functionality marks overall, and calls it a bargain, to boot. details

Linux powers "Ming" smartphone in China — [Mar. 17, 2006] — Motorola is shipping its Linux-based A1200 smartphone to distributors in China, where the phone will be sold under a "Ming" model-name, according to a hardware blog at TheRegister. Ming means "bright, clear, open and clear-sighted," TheRegister reports, reflecting the phone's translucent cover and open-source operating system. details

Sleek Linux smartphone hits shelves in Beijing — [Mar. 3, 2006] — Motorola's newest Linux-based smartphone reached electronics stores and online retailers in Beijing today. The A1200 is a triband GSM/EDGE phone with a stylish, ultra-slim design. It runs MontaVista Linux on an Intel PXA270 (Bulverde) processor, and has been approved by the FCC for US operation. details

Mot should open up its Linux phones, article suggests — [Feb. 6, 2006] — Motorola's use of Linux in mobile phones complies with the letter but not the spirit of the GPL, a Newsforge editorial by Nathan Willis suggests. Willis believes Motorola should help the open source community add value to its Linux-based phones. details

Motorola's "Chameleon" Linux mobile phone interface unveiled — [Feb. 2, 2006] — Mobile-review has published a lengthy Russian-language article focused on the new "Chameleon" interface in Motorola's Linux-powered Rokr E2 music phone. The article contains over 294 screenshots, many of which are self-explanatory, even to those who do not read Russian. details

Motorola debuts next Linux-based smartphone — [Jan. 9, 2006] — Motorola's next Linux-based smartphone will have a slim, lightweight flip-phone design similar to its Razr phones. The A1200 was debuted by fashion designer Vivienne Tam at a Dec. 26 Shanghai press event. It has been registered with the FCC, suggesting it may soon reach the US. details

Linux-powered music phone gets rave preview — [Jan. 6, 2006] — The Linux-based Motorola Rokr E2 fixes what was wrong with the original, non-Linux-based E1 model, according to a short yet effusive online review of the device that also includes an ample photo gallery. details

Mot taps Linux for next-gen music phone — [Jan. 5, 2006] — Motorola will base its second-generation music phone for US customers on Linux, along with USB 2.0, a normal (non-iTunes) mp3 player, built-in FM radio, and SD card storage. details

Motorola aims new Linux phone UI at replacement market — [Jan. 3, 2006] — The user interface (UI) on Motorola's latest Linux-based mobile phone includes concessions to mainstream interface design aimed at increasing appeal in the replacement market, writes MobileBurn editor Michael Oryl in a brief review of the UI found on a prototype of Motorola's forthcoming high-end, WiFi-enabled A910. details

Motorola 680i earns mostly positive review — [Oct. 11, 2005] — The E680i is a pretty good phone with glaring problems, writes OS News editor Eugenia Loli-Queru in a detailed, information-rich review. Poor battery life and power-level indicator, lack of native applications, and poor camera/video playback are balanced by quick startup and stability, she says. details

Motorola spawns Linux phone triplets, partners with Yahoo! — [Jul. 27, 2005] — Motorola has announced three Linux/Java phones, which it says "further [demonstrate] Motorola's commitment to driving Linux-for-mobile innovation across the company's device spectrum." The A728, A732, and A910 target mobile professionals. Additionally, Motorola will partner with Yahoo! on mobile phone and iRadio product content, it says. details

Motorola readies tri-band Linux/Java phone — [Jun. 27, 2005] — Motorola will ship another Linux/Java phone in Q4 2005. The E895 is a tri-band GSM cameraphone with a 1.3 megapixel camera, large TFT/LCD display, Bluetooth, and rich Internet, multimedia, and web capabilities, Motorola says. Details

Details emerge on Motorola's cool Linux MP3 cameraphone — [Apr. 11, 2005] — Motorola has revealed further details of its newly revised Linux-based MP3 player and cameraphone. The E680i adds support for stereo bluetooth audio connectivity, an improved interface with full HTML browser, and user-upgradable storage, Motorola says. Still lacking is quad-band GSM support, which would increase US usability. details

Details emerge on Motorola's cool Linux MP3 cameraphone — [Apr. 11, 2005] — Motorola has revealed further details of its newly revised Linux-based MP3 player and cameraphone. The E680i adds support for stereo bluetooth audio connectivity, an improved interface with full HTML browser, and user-upgradable storage, Motorola says. Still lacking is quad-band GSM support, which would increase US usability. details

Motorola re-spins MP3-playing Linux cameraphone — [Apr. 4, 2005 — Motorola will re-launch its multimedia-oriented tri-band Linux smartphone in the Asia Pacific this month. The E680i offers 2GB of file storage, a VGA camera with 8x zoom, a QVGA touchscreen, and support for bluetooth headphones and other peripherals. details
Motorola set for Linux smartphone barrage in 2005 — [Jan. 27, 2005] — Motorola will introduce eight to 10 Linux smartphones in 2005, according to its Taiwanese division, as quoted by the DigiTimes, an IT-focused daily paper in Taiwan. More than a quarter of the company's new phone launches for the year will be Linux smartphones, the article says. details

More details about Mot's forthcoming US Linux smartphone — [Sep. 10, 2004] — A Motorola smartphone scheduled for US distribution before the year-end holiday season will include embedded Linux software from MontaVista and embedded database software from Sleepycat, the companies announced today. details

Motorola launches two Linux smartphones in Japan — [Aug. 20, 2004] — DigiTimes is reporting that Motorola launched two Linux-based smartphones in Japan today, and one based on Microsoft Windows Mobile 2003. Motorola expects two percent growth in the smartphone market before 2005, when smartphones will represent 10 percent of the total market, the article says. details

New storage technology heralds upgradable smartphones — [Aug. 2, 2004] — SanDisk Corporation has introduced a new line of fingernail-sized removable Flash memory cards that it hopes will become a de facto industry standard for providing user-upgradable internal as well as external storage in the coming wave of smartphones. "TransFlash" cards will debut in smartphones from Motorola. details

NEWS FLASH: Finally, a US Linux smartphone — [Jul. 30, 2004] — US mobile phone customers will at last gain the option of a Linux-based handset later this year, when operators begin offering a high-end Motorola Linux/Java smartphone aimed at business professionals. The A780 will roll out globally in early Q4, reaching select US regions before 2005, according to Motorola. details

Motorola announces another Linux/Java phone — [Jul. 27, 2004] — Motorola has announced its third mobile phone based on Linux and Java software. The A780 is expected to ship in Q4, 2004, and will woo enterprise and home users with features such as a PDA-like quarter-VGA color touchscreen, claimed 240Kbps GPRS data download speeds, Bluetooth networking and synchronization, PDF and Microsoft Office file viewing, a 1.3 megapixel digital camera, mp3 playback, 48MB of removable TransFlash storage, and more. details

Motorola licenses multi-format browser for smartphones — [Apr. 22, 2004] — Picsel Technologies has announced that its Picsel Browser was licensed for use in forthcoming and currently shipping Motorola smartphones, including those based on embedded Linux. Picsel says its browser can display and edit a wide variety of popular file formats, through unique file format conversion technology. details
Interview with Mot exec suggests Linux smartphones by year end — [Mar. 30, 2004] — Business Week has published an interview with Michael Sudol, general manager of Motorola's Linux phone division, discussing Motorola's decision to use Linux in some smartphones. The interview suggests Linux-based phones will appear on the global market — possibly including the U.S. — just before the Holidays. details
Motorola licenses third-party USB network stack for Linux phones — [Mar. 9, 2004] — Motorola has licensed Belcarra's USBLAN networking technology for use in its Linux- and Java-based smartphones, Belcarra reports. USBLAN will enable Motorola's "mobile-PDA-MP3-embedded camera phones" to network with desktop computers running a variety of operating systems, according to Belcarra. details

Motorola readies music-oriented Linux mobile phone — [Mar. 9, 2004] — Motorola has announced several new multimedia-enabled mobile phones supporting music and video playback, including one new device based on embedded Linux. A version of the Linux-based Motorola E680 could see US distribution. details
More details emerge on Mot's new Linux smartphone — [Feb. 19, 2004] — More details have emerged on the Motorola A768, a Linux-powered smartphone targeting enterprise customers now shipping in China. The A768 is essentially a revision of Motorola's first Linux-based smartphone, the A760, with new VPN, video, and other capabilities. details

Motorola launches enterprise Linux smartphone in China — [Feb. 19, 2004] — Motorola has launched an embedded Linux powered A-76x-series smartphone in the China marketplace, with VPN capabilities and productivity software targeting enterprise customers. In addition to phone features, the A-768 offers a PDA, browser, MP3 music playback, full-motion video recording, speaker phone, finance utilities, and more. details

Mini-review of Motorola A760 Linux phone — [Nov. 13, 2003] — MobileBurn.com editor Michael Oryl has posted a mini-review of the Motorola A760, the first in Motorola's pending line of embedded Linux based mobile phones. The review is generally negative; Oryl was unable to test the signal quality because the phone's dual-band GSM 900/1800 capabilities are not supported in North America. However, he tested (and disliked) the user interface, and found the screen to have a "ruddy" quality. Softkey shortcuts are "counterintuitive," and video playback is slow and choppy, according to Oryl. He also reported problems using the A760 with a headset. details
Motorola selects Qt/Embedded for the A760 Linux smartphone — [Oct. 31, 2003] — Trolltech has announced that Motorola's much anticipated A760 smartphone will be based on Trolltech's Qt/Embedded application development framework. However, the device will not make use of Trolltech's Qtopia Phone Edition, which Trolltech has pre-released to select customers but not yet formally shipped. details
Motorola touts multimedia and Java support in Linux based phones — [Oct. 22, 2003] — Motorola says it will deploy mobile multi-media solutions from RealNetworks in its Linux and Java based mobile phones. Additionally, the company says it has received certification on the latest Java standards, for which it will offer developer tools and support. details
---
A760 — Mot's first Linux phone
---
The A760 represents the first fruit of Motorola's strategy to base many high-end phones and connected devices on a software platform comprising Linux and Java.
The unit integrates MontaVista's Linux Consumer Electronics Edition and interconnects through IR, Bluetooth, or a USB cable. It integrates a PDA-style personal information manager, speakerphone, Internet access, a camera, instant text messaging, and music and video players into a small device that has been compared with the Handspring Treo in size and shape.
The A760 is one of nine devices launched by Motorola prior to the Taipei International Telecommunications & Networking Show in Taiwan.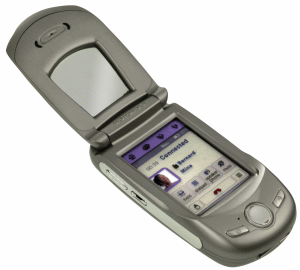 Motorola's first Linux/Java smartphone: the A760
Motorola, currently the world's #2 maker of mobile phones ("handsets") with an estimated worldwide market share of 19%, unveiled a major shift in its embedded software strategy in Feb. of 2003, when it announced that its future handset designs would be based on an embedded Linux operating system and Java-based middleware.
---
Reactions from around the Web to A760 and Motorola's Linux smartphone strategy announcement
---
To provide added perspective, LinuxDevices.com brings you a roundup of some of the many international news stories surrounding this important development . . .
---
Other related stories
---

This article was originally published on LinuxDevices.com and has been donated to the open source community by QuinStreet Inc. Please visit LinuxToday.com for up-to-date news and articles about Linux and open source.