Jun 3, 2009 — by Eric Brown — from the LinuxDevices Archive — 1 views
Application stores and services will drive the smartphone market in the coming years, say reports from Ovum and In-Stat. According to Ovum, mobile apps will help make the Linux/Java-based Android the fastest growing smartphone OS by 2014, giving it an 18 percent share of a $406.7 million market.
The Ovum report looks at smartphone market share and trends through 2014, at which point the $406.7 million smartphone market will represent 29 percent of the total handset market. In 2009 alone, Ovum predicts that smartphone sales will continue to ignore the global recession and grow at a 23 percent growth rate, compared to a 9.1 decline in the total handset market.


Samsung I7500
Android phone
(Click for details)
The Ovum study examines the following operating systems (OSes): Symbian OS, Windows Mobile, OS X, BlackBerry OS, and Palm OS, as well as the Linux-based Android, Palm Web OS, and LiMo. Symbian, which is being re-invented by Nokia as an open source platform, will continue to be the clear leader in 2014 at 43 percent, although this is down from last year's 58 percent share, says Ovum.
The fastest growing platform will be the Google-sponsored, open source Android stack, says Ovum. Android is expected to ship in 72 million smartphones by 2014, at which point it is expected to overtake Windows Mobile, with 18 percent of the market. Android shipments will be driven by "adoption by all tier-one OEMs (except Nokia) and an active developer community," says the research group.
Smartphones are being driven by the collapse of the mid-tier feature phone segment, the growth in 3G networks, and most importantly a high degree of interest in mobile apps that can only run on phones with sophisticated OSes and more powerful chips. These trends will only encourage more growth in use of broadband 3G/4G networks, says Ovum.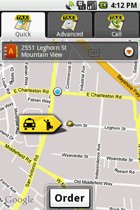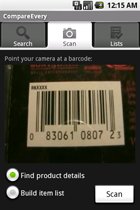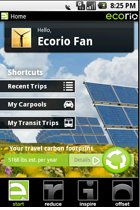 Some final winners from last year's Android Developer Challenge: Cab4me, Compare Everywhere, and Ecorio (left to right)
In the coming years, however, the features will grow less important, while the competitive arena moves to the number and sophistication of available apps and other managed services, says the study. Apple's success with the iPhone App Store has led the way in applications, says Ovum, but open source OSes, like Android, as well as a reborn Symbian, should have an advantage in this area, attracting a large development community.
In addition to judging apps, consumers will also be basing their purchasing decision on the ability of the vendor to manage data and services. Ovum refers to this "tightly integrated end-to-end service proposition" for content and applications as a "managed device platform." Smartphone platforms that are "unmanaged" and lack the backing of major vendors "will not ship in significant volume" by 2014, says the research group.
In-Stat: 30 percent of smartphones to offer app stores
The In-Stat report offers similar conclusions, but focuses more exclusively on the app store phenomenon. By 2013, almost 30 percent of smartphones, representing over 100 million unit shipments, will be based on an OS that supports app stores, says the research group.

Palm Pre
(Click for details)
Android and the similarly Linux-based Palm WebOS, which will run on the soon to launch Palm Pre, are also built around the app store concept, notes In-Stat, adding that other smartphone platforms will soon follow suit.
Other findings by In-Stat include:
Apple iPhone users are by far the most active apps store users, significantly outpacing users of Blackberry, Palm OS, or Windows Mobile phones.
Smartphone users overall are significantly more likely than feature phone users to leverage advanced mobile services, such as Internet access, music downloads, instant messaging, email, and multimedia messaging (MMS).
Some 32 percent of survey respondents anticipated their next handset purchase would be a smart phone.
The study, called "The Apps Store is Born: Smartphones Enable New Marketing and Advertising Opportunities Worldwide," is said to examine:
Worldwide forecasts for smartphone unit sales and apps through 2013
Global penetration forecasts for app store OS smartphones through 2013
Marketing app reach by smartphone OS through 2012
Results of a U.S. consumer survey regarding smartphones and applications
Profiles of companies offering smartphone apps including Medialets, Zumobi, Mobile Posse, Transpera, and MobiTV
ReportLinker smartphone study
Finally, ReportLinker announced a study called "Global Markets for Smartphones and PDAs." The study is said to analyze key components and suppliers of smartphones and PDAs, exploring competition among the standards governing the components. It also "breaks up the market along volumes and value criteria and provides market forecasts through 2013," says ReportLinker.
The study is also claimed to discuss industry structure, complete with company profiles, technological trends, pricing, R&D, and government regulations. A detailed table of contents is offered in the link below, but no conclusions or statistics based on the study have been publicly released.
Availability
More information on Ovum's smartphone forecast for 2008-2014 may be found here.
More information on the In-Stat smartphone app store study ($2,500) may be found here and here.
More information and a table of contents for the ReportLinker study ($4,850) should be here.
---

This article was originally published on LinuxDevices.com and has been donated to the open source community by QuinStreet Inc. Please visit LinuxToday.com for up-to-date news and articles about Linux and open source.