Jul 21, 2011 — by LinuxDevices Staff — from the LinuxDevices Archive — views
Google announced that AT&T will begin selling the Google-branded Samsung Nexus S smartphone for $100 on contract through Best Buy July 24. Meanwhile, a Samsung executive revealed to the press that the much-anticipated Samsung Galaxy S II smartphone — which, like the Nexus S runs Android 2.3 — will launch in the U.S. in August.
Samsung's Nexus S has found support from the leading U.S. wireless carrier, as AT&T will begin selling the Google-centric Android 2.3 "Gingerbread" handset July 24 for $100 with a two-year contract. According to a Google blog announcement July 21, AT&T will sell its Nexus S through Best Buy, Best Buy Mobile specialty stores, and the BestBuy.com Mobile website.
According to Google, users can go to the latter source to preorder the phone today, but at the time of writing, we only saw Sprint and T-Mobile models there, and there was nothing on the Nexus S on AT&T's site.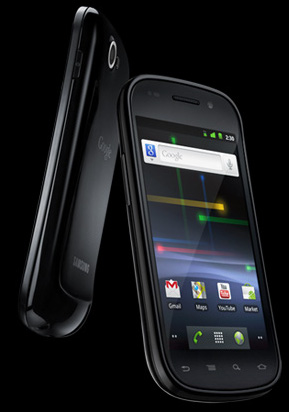 Nexus S
Google launched Samsung's first
Nexus S
smartphone on T-Mobile for $200 last December.
Sprint rolled out a 4G Nexus S model
with WiMAX support in May for $200. before cutting the price in half to $100 last week.
The AT&T phone appears to be physically identical to the other two models, except for its different cellular radio, this time tuned for AT&T's HSPA+ network. Like the other Nexus S models, the AT&T device has a four-inch, contoured Super AMOLED display powered by a 1GHz Samsung S5PC110 "Hummingbird" processor. The smartphone also has a five-megapixel camera in the rear and a VGA camera in front for video chat.
Branded prominently with the Google name instead of Samsung or AT&T, this "pure Google" Android phone offers the full complement of Google mobile apps, but without the carrier bloatware AT&T and others often stick on handsets they sell. (For more technical details, see our previous Nexus S coverage, as well as Google's Nexus S site.)

Perhaps most importantly for some users, the Nexus S is equipped with a near field communications (NFC) radio. This chip, along with the native NFC tag-reading support in Gingerbread, will enable the smartphone to work with the Google Wallet mobile payment service. Wallet, shown at right running on a Nexus S 4G, will launch in New York and San Francisco this summer.
NFC-based mobile payments are building momentum. In addition to Wallet, the Verizon, AT&T and T-Mobile-backed Isis venture is launching this week. Last week, PayPal announced a peer-to-peer (P2P) near field communications (NFC) solution for Android, designed to support direct payments between Samsung Nexus S owners.
Today, Gartner released a report projecting that worldwide mobile payment users will surpass 141.1 million in 2011, a 38.2 percent increase from 2010. Moreover, the research firm said worldwide mobile payment volume will hit $86.1 billion, up 75.9 percent from a 2010 volume of $48.9 billion.
Samsung Galaxy S II U.S.-bound in August
Ever since Samsung unveiled its Galaxy S II Android 2.3 smartphone at Mobile World Congress in February, the media have been hounding the company for U.S. launch dates from major carriers such as Verizon Wireless, AT&T, Sprint, and T-Mobile. Already a top-seller overseas, the Galaxy S II is edging closer to its U.S. launch, according to a Korean publication.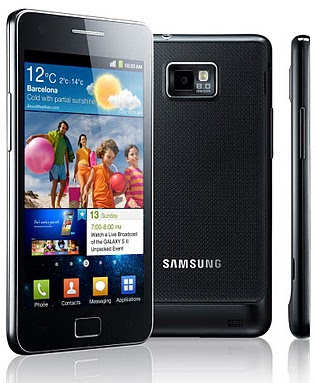 Samsung Galaxy S II
According to Yonhap News
, Shin Jong-kyun, president of Samsung's mobile business and digital imaging, said at a media briefing July 19: "We expect to release the Galaxy S2 in the U.S. market sometime in August."
The Samsung Mobile U.S. contingent has been more close-mouthed, telling eWEEK July 20: "Samsung Mobile politely declines to comment on the upcoming availability of the Galaxy S II in the U.S."
What isn't a mystery is how big the Galaxy S II launch is ramping up to be. After Samsung showed off the successor to the handset at MWC, the whole Android-loving world has been craving the device.
Samsung launched the handset in South Korea in April, and sold one million units in less than a month, and three million handsets after less than two months, according to the company.
The Galaxy S II runs Gingerbread on a 1.2GHz dual-core Samsung Exynos processor. The handset also sports a 4.3 inch Super AMOLED Plus display, an eight-megapixel rear-facing camera that grabs video in 1080p, plus a two-megapixel front-facing camera.

The Galaxy S II measures only 0.33 inches (8.49mm) thick
Despite all the upgrades, the S II is thinner and lighter than its predecessor, the super-popular Galaxy S. According to a report earlier this year, the phone will be sold under a variety of names (such as the
Verizon Function, the AT&T Attain, and the Sprint Within
).
Conspiracy theorists who love huddling over competitive fires believe Samsung is looking to launch close to the alleged unveiling of the new iPhone 5. Apple, coming off a quarter in which it sold 20.3 million iPhones, is expected to wow users with the new handset in September. Samsung appears to be aiming to reap as many sales as it can before Apple's new phone goes live on AT&T, Verizon and perhaps elsewhere.
The first-generation Galaxy S sold over 10 million units with the top four U.S. carriers in 2010, quickly outselling Motorola Droid handsets. One key strength is the phone's Super AMOLED display technology, which enables crisp viewing even in bright light.
Clint Boulton is a writer for eWEEK.
---
This article was originally published on LinuxDevices.com and has been donated to the open source community by QuinStreet Inc. Please visit LinuxToday.com for up-to-date news and articles about Linux and open source.