Jan 4, 2010 — by Eric Brown — from the LinuxDevices Archive — 2 views
Palm has released a new version of its Linux-based WebOS operating system for its Palm Pre and Palm Pixi phones, with a variety of improvements including App Catalog downloads. Meanwhile, eWEEK reports on rumors that Verizon Wireless will soon offer modified versions of the phones called the Palm Pre Plus and the Pixi Plus.
With the WebOS 1.3.5 update, Palm has delivered a variety of updates, improvements, and bug fixes, says a story by Michelle Maisto in our sister publication, eWEEK. For example, writes Maisto, files with a .3g2 extension now correctly play as audio files, not video files, and the web browser now supports animated GIF files.
A number of improvements are said to enhance the App Catalog download experience. The App Catalog now features background downloading, downloads of multiple applications at once, and the ability to pause, resume, and cancel downloads. Other new features found in WebOS 1.3.5 include an easier process for performing a full erase of a device, as well as the ability to edit forwarded text for all email account types and to launch Sprint Navigation from an address in an open contact entry, writes Maisto.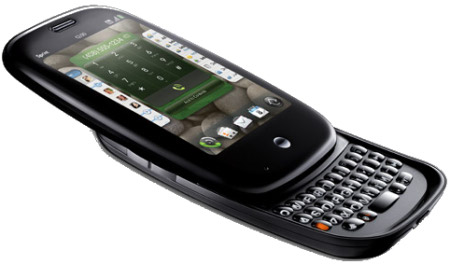 Palm Pre
Last month, Palm announced greater-than-expected
quarterly losses
, but also reported that it had shipped 783,000 smartphones during the quarter — a 41 percent improvement over the previous year's quarter. At the same time, the company announced a beta version of a web-based GUI development platform for WebOS called Palm Ares.
According to the Boy Genius Report, meanwhile, WebOS 1.3.5 includes the seeds of native application support, as well as the open source SDL (Simple DirectMedia Layer) library, which provides a programming interface to audio, graphics, and input devices. Hackers were said to have already used SDL to tap OpenGL graphics acceleration technology on the Pre's Texas Instruments OMAP3430 system-on-chip (SoC), and port DOOM and Quake to WebOS. Along with the native app support, which will enable WebOS users to install and launch a native Linux app without programming, the Pre could offer "a potentially sweet gaming experience," says the story.
Verizon said to be prepping Pre Plus
In a separate story, the Boy Genius Report also claims 100 percent confirmation that Verizon Wireless will soon offer new versions of the Palm Pre and Pixi called the Palm Pre Plus and the Pixi Plus. Among the expected updates are that the Pixi will gain WiFi connectivity, says the story.
Meanwhile, eWEEK's Maisto, reporting on the claim, found confirmation in a blog post by Juniper Research analyst Patrick Fairlie. Fairlie wrote, "Taking an optimistic view, the company's fortunes may be turning, as … a tie-up with Verizon Wireless now seems to be on the cards, supplementing the carrier relationship it has with Sprint Nextel."
Despite rumors emerging in September that Verizon was going to backtrack on its earlier stated wish to offer the Pre, Verizon COO Denny Strigl said during the recent Verizon quarterly earnings call that Verizon planned "to offer the Palm Pre early next year," according to eWEEK.
The Verizon rumor was further confirmed by this intrepid reporter over the weekend while picking up a replacement for his Droid for Motorola, which suffered from a fried antenna (no, the reporter did not place the phone in the microwave). According to the tech rep, who noted that "we're already taking WebOS training classes," the Palm Pre deal is imminent.
Availability
The WebOS 1.3.5 download pages for the Palm Pre and the Palm Pixi may be found here and here, respectively. eWEEK's story on WebOS 1.3.5 may be found here, and Boy Genius Report story on the release may be found here.
The Boy Genius Report story on the Verizon versions of the Palm Pre and Pixi should be here, and the eWEEK story on the Pre Plus and Pixi Plus should be here.
---
This article was originally published on LinuxDevices.com and has been donated to the open source community by QuinStreet Inc. Please visit LinuxToday.com for up-to-date news and articles about Linux and open source.