Jul 6, 2010 — by Eric Brown — from the LinuxDevices Archive — views
LG announced an LG Optimus Series of mobile devices, including two Android 2.2 smartphones — the Optimus One and Optumus Chic — and promised an Android-based Optimus tablet. Meanwhile, a rumor about an Android 3.0 "Gingerbread" platform split-up has been squelched, and a photo of the Android-based "HTC Vision" emerged as the device's manufacturer announced robust 2Q financials.
LG Electronics announced a modestly appointed Optimus GT540 Android phone back in April, with plans to ship in Europe the following month (see farther below). Now, the company is using the Optimus moniker for an entire line of Android-based products.
LG says it will introduce "approximately 10 new smart devices worldwide in the second half of this year under the LG Optimus label." The Optimus devices will include both entry-level and premium-brand devices, and run on "a range of operating systems as well as Android Tablet PCs," adds LG.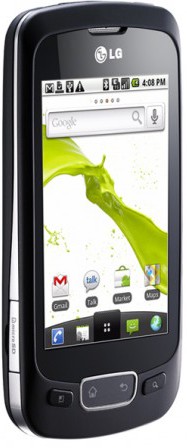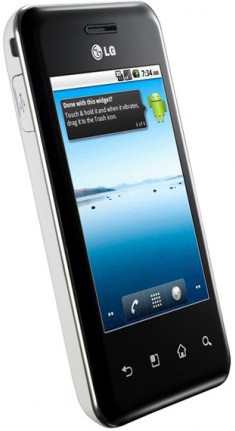 LG Optimus One (left) and Optimus Chic (right)
The first two announced Optimus devices (or three, including the GT540), run the newly released Android 2.2. The LG Optimus One with Google offers, as the name suggests, a number of Google applications, including access to Android Market. The LG Optimus Chic, meanwhile, "caters to fashion aficionados with its tasteful design incorporating soft and smooth lines."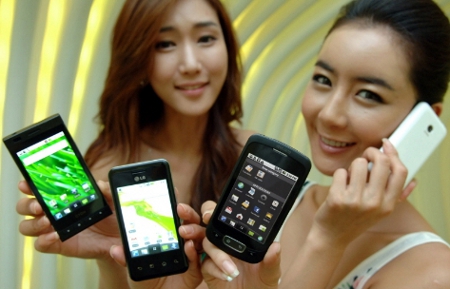 LG's Optimus phones
The LG press release had nothing else to say about the phones, but
BGR
(
BoyGeniusReport
) claims the Optimus One will offer a Texas Instruments ARM Cortex-A8 OMAP3630 processor, a 3.8-inch display, an HD camera, and HDMI/DNLA support. The Optimus Chic is described by the story as being "entry level."
As for the tablet, LG says that it will run Android and be available later this year. The tablet "will deliver vastly superior performance than other similar devices currently on the market while still managing to be thinner and lighter than competing devices," claims the company.
Meanwhile,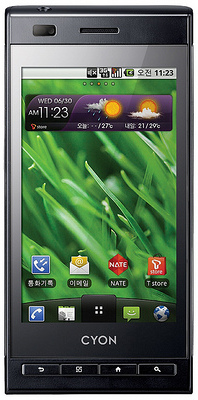 Gizmodo has found a Flickr page that appears to show an official portrait of an upcoming "Optimus Z" phone (pictured at left). No more information was supplied about the phone, however.
Last month, StrategyEye reported that LG will release 20 Android-based handsets this year, having scaled back on its Windows Mobile product line.
LG has so far introduced five Android phones, including its flagship LG Eve and a mid-range Verizon offering, the newer LG Ally. In April, the company was rumored to be working on two Snapdragon-based models called the Aloha C710 and Eclipse LU2300, one of which included a QWERTY keyboard.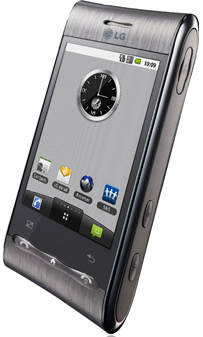 Announced in April, the LG GT540 (pictured at right) is equipped with a 3-inch, 480 x 320 display and a three-megapixel camera, says LG. Other features are said to include Wi-Fi, Bluetooth 2.1, GPS, USB, 3.5mm audio jack, and a microSD card that can hold up to 32GB.
Stated Skott Ahn, President and CEO of LG Electronics Mobile Communications Company, "The LG Optimus Series is aimed at challenging the notion that one device can meet the needs of many. At LG, we believe in providing people with many different choices because our customers are not all alike."
Report: Android 3.0 not splitting up Android after all
Last week's Android 3.0 tip from Eldar Murtazin, as reported by UnwiredView, has been clarified with a tweet from Murtazin suggesting that the Android platform is not breaking into two after all.
The original report claimed that Android 3.0 "Gingerbread" will be a high-end format requiring a 1GHz processor, 512MB of RAM, and displays of 3.5 inches and higher. Based on a Russian podcast called Digestiv that was posted by Murtazin, a well known Mobile-Review editor, the report suggested that the requirements signaled a split-up of the Linux-based mobile operating system into 2.x and 3.x platforms.
As reported by GSMArena, however, Murtazin has amended his podcast by stating on Twitter, "Yesterday have a very good conversation and some clarifications. 1 Ghz, 512 Mb etc its not minimal requirements but recommended one."
The clarification came after Dan Morrill, Android's open sour e and compatibility tech lead, appeared to dismiss the UnwiredView story. As reported in Engadget, Morill posted a tweet with a link to the story, stating, "I love it when people just make stuff up and report it as news." He followed up by tweeting, "Rumors are not official announcements."
Morill did not state which parts of the report were untrue, and Murtazin, for his part, appears to be standing behind the other podcast-derived details posted in the UnwiredView story. Android 3.0 will support resolutions up to 1280 × 760 pixels on displays of four inches or larger, suggesting a tablet-focused platform, said UnwiredView. In addition, Android 3.0 will arrive in mid-October with handsets shipping in November and December, said the story.
Another Gingerbread rumor has popped up in the Israeli newspaper Calcalist, saying that Google Music and Android 3.0 will launch simultaneously sometime later this year. As reported in Gadgetell, the paper was said to have quoted Gaurav Jain, an Android product manager, as saying "Google will combine music download service next version of Android launched for the U.S. holiday season."
Rumors emerged last month about a speculated Google Music service that would compete with Apple's iTunes, as well as the expected support for the service within Android 3.0.
HTC's first QWERTY-enabled Androider pops up
An upcoming HTC Snapdragon phone called the HTC Vision has been previously tipped by various sources. Now we have an alleged photo, posted by Engadget.
The HTC Vision would be the company's first Android phone to feature a QWERTY keyboard. The phone features a 3.7-inch display, a 1GHz processor, and Android 2.1 with Sense, says the story.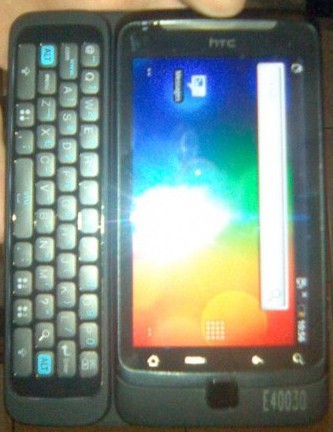 Alleged photo of HTC Vision


(Source: Engadget)
Last week, two other HTC Android phone
rumors popped up
.
TMONews
claimed that a dual-core 800MHz HTC phone was in the works, likely to be called the HTC Vision. Another rumor came from
OzcarGuide,
regarding a 2GHz "HTC Sabor" phone with 1080p video recording and a 10-megapixel camera.
Today, SFGate reported that Taiwan-based HTC unveiled excellent second-quarter financials, with sales growing 58 percent year-over-year to 60.5 billion New Taiwan dollars (roughly $1.9 billion). Net income was said to have grown 33 percent year-over-year to NT $8.6 billion ($268 million), "smashing earlier forecasts," according to the story.
The boost in sales was attributed to the company's heavy emphasis on Android phones, a move has led the company to predict it will ship 20 million phones this year up from 12 million last year, according to SFGate.

Availability
More information on the LG Optimus GT540 may be found here. The BGR report on the LG Optimus One and Optimus Chic may be found here. The Gizmodo story on the Optimus line and Optimus Z should be here.
The GSMArena story on the Eldar Murtazin amendment to his Android 3.0 podcast should be here, and Murtazin's tweet may be found here. Engadget's item about Dan Morill's comments on the Gingerbread rumors should be here, and Morill's tweet may be found here.
The Gadgetell story on the rumored tie-in between Google Music and Android 3.0 should be here.
Engadget's item on the HTC Vision should be here. The SFGate story on HTC's 2Q earnings reports may be found here.
---
This article was originally published on LinuxDevices.com and has been donated to the open source community by QuinStreet Inc. Please visit LinuxToday.com for up-to-date news and articles about Linux and open source.