May 9, 2011 — by Eric Brown — from the LinuxDevices Archive — 6 views
The MEPIS project announced the release of the Debian Linux based SimplyMEPIS distribution. SimplyMEPIS 11 moves up to Linux kernel 2.6.36.4 and the KDE 4.51 desktop, switches from OpenOffice.org to LibreOffice 3.3.2, and provides FireFox 4.0, which was recently recompiled to run much faster on Linux.
Between the radical departures of GNOME 3.0 and Ubuntu's Unity desktops, some Linux users are taking another look at alternative Debian-derived distros, including Linux Mint. And so with perfect timing, along comes the Debian-based SimplyMEPIS.
Reviews have been mixed for the new, somewhat Mac-like Unity interface on Ubuntu 11.04, some predicting that it will draw new fans to Ubuntu, while others saying that — like GNOME 3.0 — it's too dumbed down and alien to the Linux tradition. (TechRadar.com's Neil Bothwick sees Unity as being flawed even on its own terms, while ZDNet's Steven Vaughan-Nichols suggests that Unity is still essentially rough-edged beta software, but could eventually end up as a superior product.)
SimplyMEPIS offers neither GNOME or Unity, but rather KDE. Formerly called MEPIS, SimplyMEPIS was for a time based on the similarly Debian-derived Ubuntu, but switched back to a direct lineage from Debian stable with MEPIS 6.0 in 2007.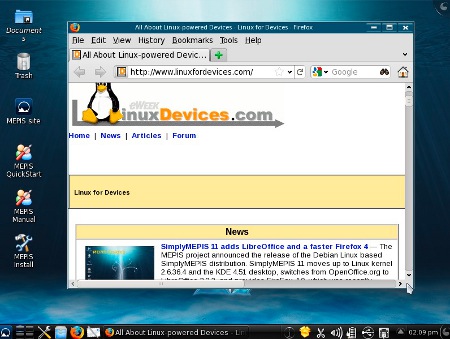 SimplyMEPIS 11 desktop (Click to enlarge)
The open source distribution has long been known for aiming to overcome one of the biggest hurdles for new Linux users: installation. Eight years ago, says the MEPIS project, MEPIS "created the first fully functional (what you see, is what you install) live CD and graphical installer." The installer is touted for its superior ease of use, hardware detection capabilities, and options that include dual-boot with Windows.
In addition to adopting the 2.6.36.4 kernel, version 11 offers the KDE 4.5.1 desktop, which is touted as being highly configurable to personal preferences. Like many recent Linux distro updates, SimplyMEPIS 11 swaps out OpenOffice.org for the forked LibreOffice 3.3.2.
The distro also features FireFox 4.01, which is claimed to run much faster on Linux than it did previously. The Mozilla team announced in late April it had finally managed to get both 32 and 64-bit Firefox builds for Linux to compile with GCC 4.5, bringing performance up to par with Windows versions.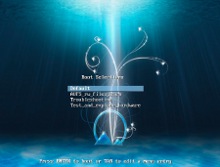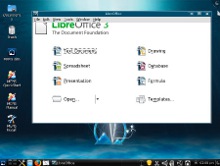 SimplyMEPIS 11 DVD boot menu (left) and LibreOffice (right)


(Click on either to enlarge)
SimplyMEPIS also pre-installs VLC 1.1.3, Amarok 2.4.0, Kdenlive 0.7.9, Digikam 1.9.0, GIMP 2.6.10, and Inkscape 0.48.1, says the project. Other apps are said to include K3B for CD and DVD authoring and burning, and Gwenview for photos.
Additional apps can be downloaded using the Synaptic Package Manager from MEPIS and Debian package pools, including Dropbox, Skype, Scribus, Eclipse, Evolution, and WINE, says the MEPIS project. The community-based MEPIS Community Repos, meanwhile, offers the "latest and greatest applications and updates, specifically packaged by MEPIS power users for the benefit of all MEPIS users," says the project.
The MEPIS project also pats itself on the back for the friendly technical help available on the MEPIS Community Forums.
Availability
This production release of SimplyMEPIS 11 is available for i386 and amd64 platforms from MEPIS and public mirrors. More information and links to downloads may be found at the SimplyMEPIS release notes page, and this overview page.
A hands-on analysis of SimplyMEPIS 11 may be found on this ZDNet blog entry from J.A. Watson.
---
This article was originally published on LinuxDevices.com and has been donated to the open source community by QuinStreet Inc. Please visit LinuxToday.com for up-to-date news and articles about Linux and open source.