Oct 7, 2010 — by Eric Brown — from the LinuxDevices Archive — 1 views
Canonical's Ubuntu project announced the release candidate for Ubuntu 10.10 ("Maverick Meerkat"), with the final stable version ready for download this Sunday, 10/10/10. In addition to a revamped Software Centre, a new sound app, and a Netbook Edition overhauled with Canonical's "Unity" UI stack, Meerkat's final will feature new fonts and an Android-compatible Ubuntu One Mobile service.
The beta version of Ubuntu 10.10 was released in early September by the Canonical-backed Ubuntu Linux project. The final version will be available on Oct. 10 in desktop and server editions, as well as Ubuntu variants such as Kubuntu, Xubuntu, Edubuntu, Mythbuntu, Ubuntu Studio, and Ubuntu Netbook Edition (UNE).
Ubuntu Network Edition 10.10 with Unity interface
UNE features a new
Unity interface
, which includes a global menu bar as part of the default interface on the left side of the screen (see image above). The Unity interface includes new app-launching and file-browsing files functions, as well as semantic search. The UI has also been enhanced with two-finger multitouch support, which is also available on the desktop version.
As noted in our previous coverage, the 10.10 version of the Ubuntu Desktop Edition is notable for its improved look and feel, with a major emphasis on the "look" part of the equation. The entire Ubuntu interface has been enhanced with new themes, icons, and wallpaper options, says the project.
A new default theme has received an update after the version released with the beta received "negative reactions," according to a Linux Journal write-up by Susan Linton today. "It's a precursor to dynamically morphing wallpaper planned for a release or two down the road," she adds.
With the release candidate, Canonical has also unveiled a new default Ubuntu font candidate, a Libre font with a larger 11-point default size, writes Linton. Last week, Ubuntu founder Mark Shuttleworth posted an example of the font, shown below.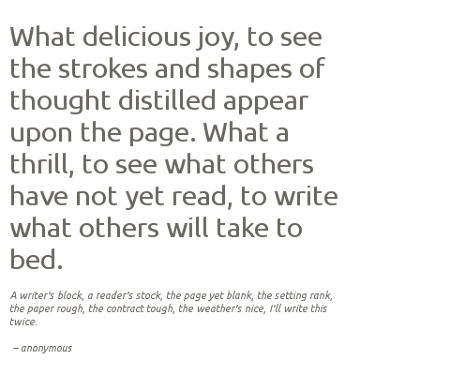 New default font candidate for Ubuntu 10.10
Perhaps the biggest UI overhaul was applied to the Ubuntu Software Center, which includes new "Featured" and "What's New" views, as well as an enhanced package description view. A "For Purchase" software category is now available, as well as new plugin support, and streamlined access to package installation history. Support for direct handling of Debian package format (.deb) has also been recently added, says the
Linux Journal
story.
The boot process is now said to be "cleaner and faster," says the Ubuntu project. Also notable is Ubuntu 10.10's Sound Indicator, which has been enhanced with upgraded music player controls.
Meerkat is based on the latest Linux 2.6.35 kernel, and the default GNOME desktop environment, has moved up to the 2.31 version. (GNOME recently moved up to version 2.32, and is on the way to the major GNOME 3.0 release, which Canonical plans to adopt.)
New GNOME features are said to include a new Dconf and Gsettings API. The Evolution email and calendaring app for the GNOME desktop has been updated to the 2.30 version, and operates much faster, according to the Ubuntu team.
Meanwhile, F-Spot has lost its spot to Shotwell as the default photo manager in Ubuntu 10.10, and the open source Twitter alternative Gwibber has been updated to support the recent change in Twitter's authentication system. Ext4 is said to be the default filesystem.
The Server Edition of Ubuntu 10.10 sports an upgraded configurable initialization process for Ubuntu Server cloud images, says the Ubuntu team. This process now includes pluggable hooks, the Ext4 file-system, and EBSmount for Amazon EBS (Elastic Block Storage).
We expect to take a closer look at Meerkat's server capabilities in the weeks to come with the help of our enterprise-minded colleagues at eWEEK.
Ubuntu One gets Windows client, Android-compatible music streaming
The Ubuntu One cloud storage service for Ubuntu users, which received some major enhancements in Ubuntu 10.04 ("Lucid Lynx") earlier this year, has also been updated with some new features. These include a new Windows client, according to Katherine Noyes, writing in PCWorld.
With Ubuntu 10.10, the free Ubuntu One Basic service is available with a beta client for Windows that allows users to access files from either platform, writes Noyes. She quotes Canonical's vice president of business development Steve George as saying, "What's important for us is that this starts to untie something that keeps users on Windows. It means their files can be stored in a place where they can access them from either machine. This also allows us to help our users migrate to Ubuntu."
Ubuntu One now lets users buy commercial software directly from within the Ubuntu Software Centre, according to Ben Woods, writing in ZDNet UK. In addition, the Ubuntu One Mobile Service includes a new option for downloading music directly from the service's integrated music store and streaming it directly to an Android phone or iPhone from a desktop PC, writes Woods. The Android app should appear shortly on Android Market while the Apple equivalent is still pending approval, says the story.
Availability
The Ubuntu 10.10 Release Candidate is available now — but unless you already knew that, you're probably better off waiting until the final, stable, harmonically converged Maverick Meerkat release on Oct. 10, 2010.
Release notes, as well as links to downloads, may be found here.
The LinuxJournal story on the Ubuntu 10.10 RC may be found here, and the PCWorld write up on new Ubuntu One features may be found here. The ZDNet UK story covering both should be here.
---
This article was originally published on LinuxDevices.com and has been donated to the open source community by QuinStreet Inc. Please visit LinuxToday.com for up-to-date news and articles about Linux and open source.