Jan 11, 2010 — by Eric Brown — from the LinuxDevices Archive — 1 views
Verizon Wireless announced Jan. 25 availability of two modified versions of Palm's WebOS-based smartphones, the Palm Pre Plus and the newly WiFi-enabled Palm Pixi Plus. Meanwhile, Palm announced that its WebOS developer program is now open to all developers, and plans to launch a WebOS plugin development kit, says eWEEK.
The Palm Pre Plus and Palm Pixi Plus have been rumored for several weeks, with more evidence showing up earlier this week that Verizon Wireless was ready to launch Palm's Pre and Pixi phones. Previously available only on Sprint, the phones are based on the recently rev'd Linux-based WebOS platform. Now, Verizon Wireless has made it official, announcing that the new Plus versions of the phone will debut on Verizon Wireless on Jan. 25.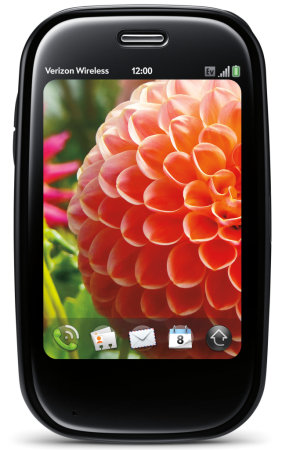 Verizon Wireless' Palm Pre Plus


(Click to enlarge)
Things seem to be looking up for Palm and its WebOS platform after many months of receiving criticisms for technical problems, and a general lack of applications compared to Android, among other issues. This week
AT&T announced
it will offer WebOS-based phones this year, and according to a story by Darryl Taft in our sister publication,
eWEEK,
Palm and SFR announced the availability of Palm WebOS phones in France in the second quarter.
Pixi learns to WiFi
The biggest change from the Sprint versions of the Pre and Pixi appears to be the addition of WiFi to the lower-end Pixi phone. Otherwise, the changes to both phones appear to be largely cosmetic, although there are also modifications to pre-loaded software, and the Pre Plus will ship with 16GB of flash memory as opposed to 8GB.
The Pre Plus comes with the Palm Touchstone Back Cover, making the phone compatible with Palm's inductive Touchstone Charging Dock. In addition, the lighter, thinner Palm Pixi Plus now offers Touchstone Back Covers available in pink, blue, green, orange, and black.
The phones also offer the option of a new "Palm mobile hotspot," a WebOS app that can be downloaded from the Palm App Catalog. The app is said to offer the option of creating a personal WiFi cloud, capable of sharing the 3G Internet connectivity with up to five WiFi-enabled devices.
Palm opens WebOS to all comers, announces PDK
Palm's WebOS developer program is now open to all developers, according to Taft's eWEEK story on Palm. At a CES event yesterday, Palm officials were said to have announced that any developer can now sign up at the Palm Developer Center and start developing and distributing WebOS applications.
Previously, only invited developers were allowed to participate. This policy may have been necessary to ensure top-quality apps in the beginning, but it also slowed the development of new apps, which has seemed to slow adoption of the Pre and Pixi.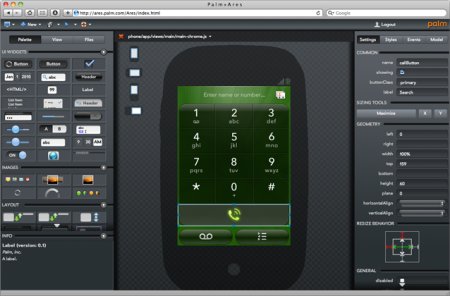 Palm Ares
Palm also provided details of two new developer tools: The Palm WebOS Plug-in Development Kit (PDK) and a
Palm Ares
GUI builder that was released in beta form last month,
says
eWEEK.
The PDK extends the Palm WebOS Software Development Kit (SDK) with a set of tools, documentation and APIs that let developers write plug-ins, says the story.
Developers can use the PDK to integrate C and C++ code into their WebOS apps, enabling new functionality such as 3D games, says the story.
According to eWEEK, Palm also announced at CES that several new 3D game titles are now available for WebOS. These include games from EA Mobile (Electronic Arts), Gameloft, Glu Mobile, and Laminar Research.
$1 million Hot Apps contest
Palm also showcased its developer program and tools at CES and announced a $1 million developer Hot Apps bonus program for WebOS, says the story. The program, which runs from Feb. 1 through May 31 is open to developers worldwide and will award $1 million to the most successful applications distributed during the period, writes Taft.
The developers of the top free and paid applications each will earn a $100,000 bonus. In addition, 40 developers will receive $10,000 (20 each for free and paid), with 400 developers awarded $1,000 (200 each for free and paid). Those receiving awards will be notified in June. Developers will receive a 70/30 split (developer/Palm) of gross revenues generated through sales, says the story.
The membership-based program has a $100 annual fee, which will be waived for developers who opt to distribute open source Palm WebOS apps on the web. A sales transaction and fulfillment service is also available for developers.
Palm officials said the company is opening up the database of WebOS applications data, with feeds of app descriptions, ratings, stats, and screenshots to app developers and the broader web community. This is intended to enable the creation of app directories, ranking mechanisms, and communities for WebOS applications, Palm was said to have told the audience.
The feeds are said to include a unique application URL for each application that can be promoted through web channels for users to request over-the-air distribution of that application to their device.
Availability
The Verizon Wireless press release on the Palm Pre Plus and Pixi Plus, which are due to ship on Jan. 25 (pricing unavailable) may be found here.
A public beta version of the WebOS PDK is scheduled to be available to all developers in March, says Palm. The Palm Development Center for WebOS sign-up and more details on the PDK and Palm Ares may be found here.
The eWEEK story on Palm's press event and the Verizon Wireless announcement should be here.
---
This article was originally published on LinuxDevices.com and has been donated to the open source community by QuinStreet Inc. Please visit LinuxToday.com for up-to-date news and articles about Linux and open source.