Aug 26, 2010 — by Eric Brown — from the LinuxDevices Archive — 1 views
The Consumer Electronics Linux Forum (CELF) announced the program for the Embedded Linux Conference Europe (ELCE), scheduled for Oct. 26-28 in Cambridge, U.K. ELCE 2010 features keynotes by MIPS/Linux maintainer Ralf Baechle and Texas Instruments OMAP director Ari Rauch, sessions on mobile Linux, Android, and MeeGo, plus a co-located GStreamer conference.
The Embedded Linux Conference Europe program runs from Oct 27-28. In addition, two half-day, hands-on tutorial sessions are available on Tuesday, Oct. 26. Taught by Linux trainer and consultant Chris Simmonds, the sessions cover basic embedded Linux bring-up and an introduction to Android development, respectively.
Also on the 26th, the GStreamer community will hold its annual event at the same De Vere University Arms Hotel Cambridge venue (pictured below) where ELCE will be held. The event will explore the open source GStreamer multimedia framework, as well as its integration with Android, MeeGo, DLNA, Webkit, HTML5, and videoconferencing technologies (see link farther below).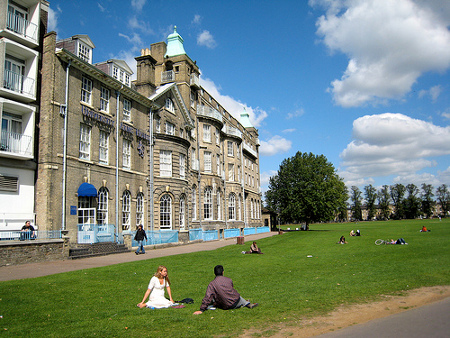 De Vere University Arms Hotel Cambridge
The ELCE conference will host almost 50 sessions, including presentations, birds-of-a-feather sessions, keynotes, and tutorials. The Wednesday keynote will be given by Ari Rauch, senior director of Software and Systems Engineering for the wireless OMAP processor group at Texas Instruments (TI). Rauch will speak on "The dynamic role of open Linux architectures in today's mobile landscape."
Thursday's keynote will be delivered by Wind River's Ralf Baechle, who is also the maintainer of the MIPS architecture in the Linux kernel. Baechle's session is entitled, "Let's preach to the choir: the gospel of embedded Linux."
Topics for the ELCE 2010 sessions are said to include:
Linux in mobile
Porting and board bring-up Android
Meego
Video and multimedia
Boot technologies, including fast booting
Toolchains
Power management
Real-time
Memory analysis and performance
Flash file-systems
Security
License compliance
Presenters include Linux developers and experts from companies including TI, Intel, ARM, Wind River, Mentor Graphics, ST Ericsson, Alcatel-Lucent, ST Microelectronics, Montavista Software, Sony, Pengutronix, Samsung, Nokia, and Toshiba, says CELF.
Some of the more well-known Linux notables delivering presentations are said to include:
Wolfram Sang — developer at Pengutronix, and longtime kernel contributor, speaking on how to support kernel maintainers
Armijn Hemel — A "driving force" at GPL-Violations.org, speaking on the Binary Analysis Tool
Kevin Hillman — Kernel power management guru, maintainer of the TI's DaVinci SoC kernel code, and former MontaVistan, speaking on runtime power management
Wookey — maintainer of YAFFS and embedded Debian contributor, speaking on YAFFS
Grant Likely — kernel maintainer for some embedded PowerPC boards, speaking on the new ARM flattened device tree system
Frank Rowand — real-time Linux practitioner at Sony Corp., speaking on real-time latency issues including I-Cache and Locks
Harald Welte (pictured at right) — OpenBSC project developer and GPL-Violations.org founder, on running a GSM+GPRS network using OpenBSC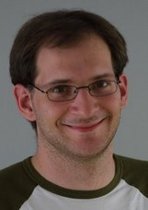 In addition to these and many other presentations, shorter sessions will be offered by other Linux luminaries. These include Martin Michlmayr (pictured at left), speaking on his Debian Installer for NAS devices, as well as Vitaly Wool of Mentor Graphics (formerly of Embedded Alley), speaking on porting legacy code to Linux userspace driver framework.
Sponsors for ELCE 2010 include the CE Linux Forum, Texas Instruments, Linaro, Google, and Intel. The latter will host a social event on Wednesday night.
The ELCE event is related to CELF's U.S.-based ELC conferences, the latest of which was held earlier this year in San Francisco.
Availability
The Embedded Linux Conference Europe (ELCE) is scheduled for Oct. 26-28 in Cambridge, U.K. More information on ELCE 2010 speakers and sessions (Oct 27-28) may be found here and here.
More information on registration should be available here. Registration is open to both professionals and hobbyists, with the latter group receiving a substantially discounted rate. The fee includes access to all sessions, demos, BoF meetings, lunch, and snacks each day.
More on the Linux and Android half-day tutorials (Oct. 26) should be here. Space for the tutorials is limited, and the sessions require an extra fee, says CELF.
More information on the co-located GStreamer conference, held on Oct. 26, may be found here.
---
This article was originally published on LinuxDevices.com and has been donated to the open source community by QuinStreet Inc. Please visit LinuxToday.com for up-to-date news and articles about Linux and open source.