Sep 8, 2011 — by LinuxDevices Staff — from the LinuxDevices Archive — 2 views
Google is helping HTC attack Apple in court, by furnishing mobile technology patents that take aim at iPhone functionality. Meanwhile, Microsoft nabbed two more major patent agreements with Acer and ViewSonic, related to tablets and mobile phones running Android and (in the case of ViewSonic) Chrome OS.
Google has said it would come to the defense of its OEM partners as they battle Apple, Microsoft, and other litigants in court over Android. The search giant has now backed up this talk by selling nine patents to HTC to help it sue Apple for patent infringement, according to Bloomberg.
As a result, HTC is said to be amending its existing complaint with the International Trade Commission (ITC) and Delaware court against Apple over three patent infringements. The Taiwanese phone maker also filed an additional case in Delaware alleging patent infringement by Apple iOS devices and Mac computers.
"HTC will continue to protect its patented inventions against infringement from Apple until such infringement stops," Grace Lei, HTC's general counsel, said in a statement.

The latest is a new legal salvo in a case that began when Apple sued HTC for patent infringement more than a year ago for allegedly producing Android handsets that resemble the iPhone. HTC is one of the leading Android smartphone vendors, offering models such as Verizon's Droid Incredible (pictured). The ITC sided with Apple in July on two of its complaints versus HTC, which could put a crimp in the company's plans to sell Android phones.
Bloomberg said Google picked up some of the patents less than a year ago from Motorola — before it split off the Motorola Mobility mobile firm that Google is now attempting to acquire for additional patent protection. Other patents sold to HTC came from Openwave Systems, which last week sued Apple and RIM over mobile patents, and HP's Palm, whose remaining mobile patents may well be sold along with WebOS.
HTC said it paid Google for the patents, according to AllThingsD. The patents were said to include those for a "zoomed display of characters entered from a telephone keypad" from Openwave, a "technique allowing a status bar user response on a portable device graphic user interface" from Palm, as well as a Motorola technique for upgrading radio modem application software over the air.
Google declined to comment on the patent sale to its partner. Legal protection for all Android OEMs was one of the selling points around its $12.5 billion purchase bid for Motorola Mobility, which commands over 17,000 patents, with 7,500 more pending.
"Google knows that HTC is under tremendous legal pressure from Apple and clearly on the losing track," wrote FOSS Patents blogger and IP expert Florian Mueller on Google+ Sept. 7. "HTC is the first Android device maker sued by Apple, so that dispute is at the most advanced stage, and since HTC's own patent portfolio is weak, it has so far lacked the leverage to force Apple into a cross-license agreement. The possibility of HTC being defeated must have scared Google."
Mueller also said Google's intervention in this case increases the likelihood of direct litigation by Apple against Google. The search engine provider is currently battling Oracle in court for using Java technology in Android without procuring a license.
Microsoft wins patent deals with Acer, ViewSonic
Microsoft is continuing its campaign of tying Android device manufacturers into licensing agreements, this time nabbing two significant prizes: Acer and ViewSonic.
The agreement between Microsoft and ViewSonic stipulates the latter will pay royalties for its tablets and mobile phones running Google Android or Chrome OS. The one with Acer stipulates payments for tablets and smartphones running Android. No financial terms were disclosed by Microsoft.
The ViewSonic patent agreement is the second deal to include Google's Linux-based Chrome OS. It followed a July 5 deal with ODM (original device manufacturer) Wistron that was said to involve a patent-licensing agreement regarding tablets running both Android and Chrome OS. Together, the deals suggest that Google's rumored Chrome OS tablet plans are indeed on track.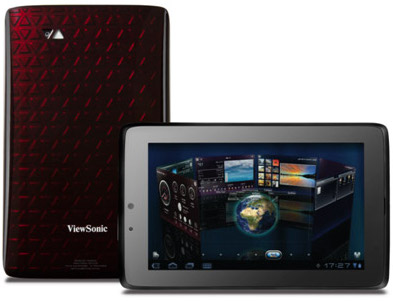 ViewSonic ViewPad 7x
ViewSonic makes a number of Android phones and tablets, including the recently announced
ViewPad 7x
tablet (pictured above). Acer also sells a wide variety of smartphones, and last month launched its
Iconia Tab A100
Android 3.2 tablet (pictured below). Both firms have long-running ties with Microsoft.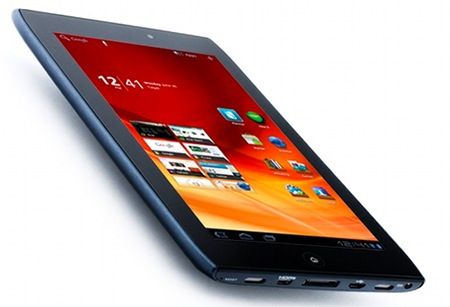 Acer's Iconia Tab A100
HTC agreed back in April 2010 to
pay royalties to Microsoft
in order to revolve potential lawsuits involving Android smartphones. In June of this year, furthermore, Microsoft corralled three other Android device manufacturers:
General Dynamics Itronix
,
Onkyo
, and
Velocity Micro
.
Both Motorola and Barnes & Noble, however, chose to fight out their respective battles in court rather than submit. Meanwhile, in July Microsoft was rumored to be in negotiation with Samsung on a possible patent agreement that could pay Microsoft as much as $15 for every Android handset it produces.
(A longer version of the Microsoft patent story is available on eWEEK.)
Clint Boulton is a writer for eWEEK.
---
This article was originally published on LinuxDevices.com and has been donated to the open source community by QuinStreet Inc. Please visit LinuxToday.com for up-to-date news and articles about Linux and open source.