Oct 18, 2000 — by LinuxDevices Staff — from the LinuxDevices Archive — 581 views

Lanner Electronics FW-7872 — Dec. 22, 2008 — This Lanner Electronics "half-rack" network appliance targets network security and acceleration applications, and runs Linux on a Core2Duo or… Celeron M chip. The FW-7872 has five Ethernet ports, a serial port, two internal SATA ports, and two external SATA connectors.

Novatel Wireless MiFi — Dec. 12, 2008 — The MiFi from Novatel Wireless is a mobile WiFi hotspot that runs Linux, and is said to support EVDO 3G services. The pocket-sized MiFi is claimed to run on its battery for four hours under active use and 40 hours while idle, and is billed as an "open platform capable of hosting advanced software applications."

Via Artigo A2000 — Dec. 09, 2008 — Via Technologies's "mini-server kit" targets home media storage. Touted as being the same height as a CD, the Artigo A2000 includes two 3.5-inch bays for hard drives, a bootable CompactFlash slot, gigabit Ethernet, three USB ports, and a wireless LAN option.

Nokia Home Control Center — Dec. 02, 2008 — This Nokia home automation system is based on the open source OpenWrt Linux distribution, and is equipped with a Z-wave wireless radio. The Nokia Home Control Center let users remotely control security, automation, and energy management applications via their mobile phones.

Digi Connect ME 9210 — Nov. 12, 2008 — This upgraded version of Digi International's RJ-45 jack-sized Connect ME device server is available with Linux cross-development tools. The Digi Connect ME 9210 offers a faster ARM9 processor and serial data rates, while adding a serial peripheral interface (SPI), I2C, and cryptography hardware.

Yoggie SOHO and Pico Open Firewalls — Nov. 11, 2008 — These open source "Open Firewall" versions of Yoggie's highly miniaturized hardware firewall platforms run Linux on 520MHz Marvell PXA270 processors. The SOHO and Pico Open Firewalls are similar to Yoggie's commercial, credit-card sized Gatekeeper Pro/SOHO and USB-key-based Gatekeeper Pico firewalls, respectively, with the SOHO offering two Ethernet ports and the Pico providing only a USB port.

Win Enterprises PL-10540 and PL-10550 — Oct. 27, 2008 — Based on Intel's EP80579 system-on-chip (SoC), these Win Enterprises desktop networking platforms are designed for SOHO/SMB network management and network security applications. The PL-10540 and PL-10550 offer four or five gigabit Ethernet ports respectively, and both support up to 2GB of DDRII memory, offer USB and serial ports, and provide SATA and CompactFlash storage options.

Nortel Virtual Service Engine (VSE) — Oct. 24, 2008 — Nortel's carrier-grade Virtual Service Engine (VSE) platform combines ATCA-compliant, industry-standard commercial hardware with a "hardened" telecom-enhanced Linux implementation. VSE underlies Nortel products including its MSC Server, Packet Mobile Switching Center (P-MSC), Call Session Controller (CSC 1000), Home Subscriber Server (HSS 1000), and Home Location Register (HLR) system.

Iomega StorCenter ix2 — Oct. 15, 2008 — The latest in Iomega's "StorCenter" network-attached storage (NAS) systems is aimed at the small business, home office, and home markets. The Iomega StorCenter ix2 comes in 1TB ($300) and 2TB ($480) versions, with gigabit Ethernet, dual USB ports, optional Bluetooth, and a new homegrown Linux implementation that incorporates RSA security and file-sharing software.

KangarooBox Joey — Oct. 03, 2008 — This "free" open-source server appliance from KangarooBox runs Debian 5 GNU/Linux and is aimed at the small-office market. The silent, fanless "Joey" employs an AMD Geode-based PC Engines ALIX 3c2 single-board computer (SBC), offers an Ethernet port, and is given to customers buying a $3,000 one-year support plan.

Portwell CATO-3000 — Sep. 25, 2008 — Portwell's latest network appliance uses Intel's EP80579 SoC (system on chip) and targets security and IP telephony applications. The CATO-3000 features seven gigabit Ethernet ports, PCI Express x4, 2.5-inch or 3.5-inch hard drive expansion, and Intel's QuickAssist technology.

Habey BIS-7750 — Sep. 23, 2008 — Habey's network appliance platform sports Intel's EP80579 SoC (system on chip), and targets security, communications, and NAS (network attached storage) applications. The BIS-7750 offers five gigabit Ethernet ports, CompactFlash, PCI Express x4, and PCI Express Mini Card expansion, plus a 2.5-inch hard drive bay.

Bluegiga Access Point 3201 — Aug. 21, 2008 — This Bluetooth access point from Finland-based Bluegiga is claimed to be the smallest in the industry. Shipping with Linux development tools, the 3.5 x 2.3 x 1.2-inch Access Point 3201 (AP3201) connects Bluetooth devices with 3GSM/GPRS, Ethernet, WiFi, or a second Bluetooth network.

Lanner FW-7570 and NS04-5130 — Aug. 21, 2008 — Lanner Electronics offers two Linux-based devices using Intel's EP80579 SoC (system on chip). The FW-7570 is a 1U netowrk security appliance with encryption capabilities and up to 10 gigabit Ethernet ports, while the NS04-5130 is a four-bay storage platform with 4TB capacity.

Qnap TS-509 Pro Turbo NAS — Aug. 12, 2008 — The TS-509 Pro Turbo NAS is the latest and most powerful in Qnap Systems's "TS" family of Linux-based network-attached storage (NAS) devices. The five-bay, hot-swappable TS-509 is equipped with a 1.6GHz Intel Celeron processor, 1GB RAM, and dual gigabit Ethernet ports.

Opengear KCS6000 KVM — Aug. 04, 2008 — This uClinux-based console server from Opengear is designed for enterprises with unused KVM infrastructure. The KCS6000 KVM gateway console turns outdated rack-mounted keyboards and LCD screens into stations where users can remotely administer headless gear using an array of modern remote access protocols.

Vyatta 2501 — Aug. 04, 2008 — Based on Vyatta's dual-licensed Linux and open source software-based router and firewall stack, the Vyatta 2501 is the first in a "Series 2500" line of "Open Networking Appliances" that targets data centers requiring up to 10Gbps of throughput. Vyatta's 2501 uses a Celeron processor clocked at 1.8GHz, and comes standard with 512MB of RAM, an 80GB SATA hard drive, dual gigabit Ethernet ports, and both PCI-X and PCI Express slots.

Moxa DA-662-I — Jul. 29, 2008 — Moxa's 1U rackmount data acquisition computer offers 16 serial ports and four 10/100 Ethernet ports, all on RJ-45 jacks. The DA-662-I runs Linux on Intel's ARM-based IXP425 processor, with HTTP, telnet, and FTP servers, and PCMCIA, CompactFlash, and USB expansion.

Extreme Networks Summit X450 — Jul. 22, 2008 — The Summit X450 from Extreme Networks is a 1RU-format switch that offers 24 gigabit Ethernet ports or optional dual 10 Gigabit Ethernet ports. The Summit X450 was recently "outed" as a Linux device by a Software Freedom Law Center (SFLC) lawsuit over violations of the GNU General Public License (GPL).

Excito Bubba Two — Jul. 16, 2008 — Excito's low-power, quiet-running, Debian Linux-based Bubba file and print server is now offered in a faster version with a router. The Bubba Two moves up to a 333MHz Freescale PowerPC processor, boosts storage to 1TB, and adds dual gigabit Ethernet ports.

Plat'Home Kanshi BlockS Pro — Jul. 10, 2008 — Plat'Home's latest micro-server is based on its OpenBlockS server, and specializes in monitoring networks and servers for failures. The heat-resistant Kanshi BlockS Pro measures 4.5 x 3.2 x 1.5 inches and can monitor up to 253 servers.
NetGear WGR614L — Jun. 30, 2008 — NetGear's latest 802.11g WiFi router and access point was born to be hacked. The WGR614L is equipped with a MIPS32-based Broadcom 5354 system-on-chip (SoC) clocked at 240MHz, and supports several commercial and community-supported alternative Linux-based router distributions.
Win Enterprises PL-60760 — Jun. 24, 2008 — This Win Enterprises 1U, Core2 Duo-based network appliance offers eight Ethernet ports. The PL-60760 targets firewalls, VPN gateways, IDS/IPS (intrusion detection and prevention systems), NAC (network access control) systems, and UTM (unified threat management) applications.

Opengear CM4000 Console Server — Jun. 13, 2008 — Opengear's uClinux-based console servers are said to offer secure, remote, in-band access based on VNC and RDP tunneled through SSL. Its CM4000 console server offers out-of-band management, enabling remote users to reboot crashed servers, and provides new features including Nagios open-source network and device monitoring software and uninterruptible power supply (UPS) monitoring tools.

Saxnet Meshnode III — Jun. 10, 2008 — Saxnet's third-generation wireless mesh-networking routers run Debian Linux. The standard version of the Meshnode III offers a self-organizing transmission system with up to four 100 mW 802.11a/b/g radios, while a "Power" version ups the Wattage to 600 mW, and a "Custom" version adds hardware customizability.

Pika Warp, the Appliance for Linux — Jun. 06, 2008 — This Pika Technologies IP-PBX VoIP appliance ships with a cross-compiling SDK (software development kit) based on Denx Linux and the open source Asterisk PBX software stack. "Pika Warp, the Appliance for Linux" supports 32 simultaneous calls, and provides music-on-hold and power failure transfer.

Emerson Network Power Centellis 2000 — May 22, 2008 — This compact AdvancedTCA (ATCA) system from ENP appears to be aimed at those looking for a compact, MicroTCA-like solution, but who are not quite ready to leave the ATCA fold. The two-slot Centellis 2000 is equipped with gigabit Ethernet switches for non-blocking base channel switching, offers a 10Gbps data path between blades and to slots, and fits in a 3U, 19-inch chassis.

Performance Technologies AMP5070 — May 22, 2008 — This "ready-to-use" MicroTCA appliance from Performance Technologies (PT) runs a "trial" version of PT's CGL-compliant NexusWare distribution. The AMP5070 comprises PT's six-slot MTC5070 chassis, along with a Core2 Duo-based compute module.

Plat'Home PacketiX VPN — May 19, 2008 — A spin-off of Plat'Home's OpenMicroServer, the PacketiX version is loaded with a VPN (virtual private network) client pre-installed. The MIPS-based PacketiX VPN box runs SoftEther's PacketiX VPN 2.0 software for encoding entire Layer 2 Ethernet frames as HTTPS traffic, allowing remote access to network protocols without network reconfiguration.

KDev Acme FoxBox Easy Guardian — May 16, 2008 — Based on KDev's tiny, cellular radio-equipped Acme FoxBox design, this "Easy Guardian" version specializes in networking monitoring. The Linux box uses ICMP pings, SNMP scans, and text messaging to alert users to network events.

Libelium Meshlium — May 09, 2008 — The Meshlium from Zaragoza, Spain-based Libelium is an x86-based multi-protocol mesh router with a Debian GNU/Linux-based OS and a user-extensible browser-based open source management interface. The modular router targets ultra-long-range Zigbee-based sensor networks, fleet tracking with least-cost GPRS/WiFi routing, and multiprotocol WiFi/Bluetooth hotspots.

Portwell NAD-2100 — Apr. 29, 2008 — Portwell's latest "desktop" network security appliance measures 9 x 8 x 2 inches and includes six Ethernet ports. The NAD-2100 comes with Celeron M or Pentium M processors, offers CompactFlash or DOM (disk-on-module) storage, and supports a serial-interfaced system console.

Netgear ReadyNAS Pro — Apr. 28, 2008 — Blurring the line between SOHO and enterprise network-attached storage (NAS), Netgear's latest storage appliances each provide six drive bays in a small-format box. The ReadyNAS Pro systems come in 1.5TB, 3TB, and 6TB versions, and use Intel Core 2 Duo processors.

Yoggie Gatekeeper Card Pro — Apr. 23, 2008 — Yoggie's tiny Linux-based hardware firewall is now available in the PCMCIA ExpressCard form factor. The Gatekeeper Card Pro firewall fits completely inside host laptops, and runs 13 applications aimed at keeping Windows-based PCs safe from viruses, spam, malware, and other security threats.

Performance Technologies MTC5070 — Apr. 11, 2008 — This Performance Technologies (PT) MicroTCA-based network appliance offers a push/pull cooling system that is claimed to be an industry first for a 1U MicroTCA device. The MTC5070's chassis integrates commodity PC power supplies and shelf management functions, leaving six AMC slots free for user configuration.

D-Link DNS-323 — Apr. 10, 2008 — Aimed at the SOHO and home markets, D-Link's two-bay, networked attached storage (NAS) device supports RAID 1 mirroring. The DNS-323 is based on an ARM9 "Orion" processor from Marvell, and offers UPnP support and remote access via a built-in FTP server.

Plat'Home OpenBlockS — Mar. 31, 2008 — Plat'Home's Linux-based OpenBlockS handheld server is now available in the U.S. The RoHS-certified server device consumes less than 4.5W, supports power-over-Ethernet, and targets a variety of networking applications, including server-room surveillance and other high-temperature monitoring systems.

Lanner MR-550 — Mar. 26, 2008 — This Lanner Electronics network appliance platform is claimed capable of network throughputs up to 2Gbps. The MR-550 is available with one or two Cavium Octeon 3120 processors, each featuring 1-2 MIPS64 cores along with acceleration engines for encryption, QoS, networking, and TCP.

Avocent Cyclades ACS 6000 — Mar. 18, 2008 — Avocent's Linux-based console server is said to streamline reconfigurations for remote serially-attached devices. The Cyclades ACS 6000 series supports software configurable cabling pin-outs, and is said to automatically identify remote asset hostnames.

Ipcas "RS232-to-USB" and "Centronics-to-USB" Servers — Mar. 14, 2008 — These legacy port servers from Ipcas let users connect modern USB printers, memory sticks, and Ethernet networks to legacy interfaces on factory and automation equipment. The "RS232-to-USB" and "Centronics-to-USB" servers are aimed at customers who find it difficult to buy or maintain log printers with serial and/or parallel interfaces.

LaCie 2big Network — Mar. 06, 2008 — LaCie's dual-disk, 2TB version of its Linux-based network attached storage (NAS) appliance runs an in-house version of Linux called LaCix. Based on a 400MHz Marvell processor with 64MB RAM, the "2big Network" device can act as a small business server for FTP, backup, and file-sharing.

ENP Centellis 500 — Feb. 28, 2008 — This microTCA system from Emerson Network Power (ENP) is said to cost half the price of existing microTCA products. The under-$5,000 Centellis 500 features a plastic case, runs Wind River Linux, and is described as a deployable, validated system for cost-constrained enterprise, medical, and industrial automation markets.

Agito RoamAnywhere Mobility Router — Feb. 20, 2008 — Agito Networks's Linux-powered RoamAnywhere Mobility Router is designed to help enterprises cut mobile phone fees. The router works with dual-mode phones, routing calls over WiFi when available, and passing calls between WiFi and cellular networks.

HP Media Vault mv2100 and mv5100 — Jan. 31, 2008 — Shoring up the low-end of Hewlett-Packard (HP) line of networked attached storage (NAS) appliances, the mv2100 and mv5100 target the consumer/SOHO market. Based on a storage family from Marvell's MediaVault 88F518x family (codenamed "Orion"), the devices come in single- (mv2100) or dual hard drive (mv5100) versions.

Qnap TS-409 Pro Turbo — Jan. 25, 2008 — This four-bay version of the Qnap Systems "TS" line of multifunction NAS (network-attached storage) devices is based on a Marvell 5281 system-on-chip (SoC) clocked to 500MHz. The TS-409 Pro Turbo NAS offers a hot-swappable HDD design, RAID 0/ 1/ 5/ 6/ 5+ support, and online RAID capacity expansion and level migration.

VScom OpenNetCom — Jan. 21, 2008 — VScom's uClinux-based serial port servers are designed as an openly programmable RISC-CPU development platform for automation equipment. The OpenNetCom devices come in one, four, and eight-port configurations, and are equipped with WiFi to enable remote monitoring and control of industrial equipment.

Data Robotics DroboShare — Jan. 16, 2008 — The Data Robotics Drobo "storage robot" appliance is now network-enabled with a Linux-based companion device. The DroboShare is a slim device that sits underneath the proprietary-format Drobo box, enabling users to share files over a LAN using NTFS, HFS+, EXT3, and FAT32 formats.

Netgear ReadyNAS NV+ — Dec. 21, 2007 — Netgear's five new Linux-based networked attached storage (NAS) products are targeted at "prosumers" and small to medium-sized businesses. Netgear's ReadyNAS NV+ systems offer higher capacities than previous Infrant models, and come in 1.5TB (terabyte), 2TB, 3TB, and 4TB versions, as well as a 4TB rackmount version.

Kontron OM6040 — Dec. 20, 2007 — Kontron's 3U, five-slot MicroTCA system ships pre-installed with Wind River Linux. The OM6040 boasts "single-star" PCI Express (PCIe) and gigabit Ethernet (GbE) backplanes, and support for either PowerPC- or IA-based AMC (advanced mezzanine card) processor modules.

AR Infotek Teak 5010 — Dec. 18, 2007 — AR Infotek's new Internet security appliance platform supports low- and high-power Intel processors. The 1U rack-mountable Teak 5010 can be configured with four gigabit Ethernet and four 10/100 Ethernet interfaces.

Veracity TimeNet — Dec. 07, 2007 — Veracity's tiny time server is designed for security camera networks, among other applications. TimeNet sets it own clock via GPS, and runs an open source NTP (Network Time Protocol) daemon that network clients can query for accurate time settings.

HP BladeSystem c-Class Carrier-Grade Platform — Dec. 05, 2007 — HP's latest BladeSystem is designed for Carrier Grade Linux. The HP BladeSystem c-Class Carrier-Grade Platform is based on blades powered by dual-core Intel Xeon processors, and supports both Red Hat and HP's own carrier-grade version of Debian.

Xirrus WiFi Arrays — Nov. 16, 2007 — The Xirrus "WiFi Arrays" are based on its Linux-based ArrayOS, and billed as being "managed switches" for WiFi. Each Array integrates 4-16 radios, each of which serves as a dedicated backhaul to another Xirrus Array, and the top-end model is claimed to support coverage areas of up to 125,000 square feet, with bandwidths of up to 864Mbps.

AR Infotek Teak 3018 — Nov. 12, 2007 — AR Infotek's wireless network security appliance is said to draw only 2.4 Watts. The fanless Teak 3018 is equipped with four auto-sensing Ethernet interfaces, plus WiFi, and targets SMBs (small- and medium-sized businesses).

Stonesoft StoneGate — Nov. 06, 2007 — Finnish security appliance vendor Stonesoft offers an extensive line of Linux-based security appliances that now offer IPv6 support. StoneGate appliances comprise dozens of software products pre-integrated on about ten hardware platforms, including access gateways with VPN (virtual private network) servers, standard firewall appliances, and perimeter firewalls styled as "intrusion prevention systems" (IPSs).

Crossbeam Systems X-Series UTM Server — Oct. 30, 2007 — This massive chassis-style, "unified threat management" (UTM) system from Crossbeam Systems is based on an open Linux-based distro called "XOS". The X-Series UTM Server targets highly scalable firewalls and other security applications for large data centers and service providers.

Crossbow Technology Stargate NetBridge — Oct. 22, 2007 — Crossbow Technology has pressed the ubiquitous Linksys NSLU2 (aka "Slug") into service as a sensor network gateway. The Stargate NetBridge enables remote access to data collected by the company's wireless sensors, and runs a customized embedded Debian OS along with specialized applications.

Plat'Home OpenMicroServer — Oct. 15, 2007 — Plat'Home's tiny, heat-resistant OpenMicroServer Linux server (pictured here to the right of the OpenBlockS micro-server) is now available in the U.S. OpenMicroServer comes preinstalled with Linux and targets server-room surveillance and other high-temperature monitoring applications.

Qnap TS-109/TS-209 — Oct. 10, 2007 — Qnap Systems's multifunction TS-109 (pictured) and TS-209 NAS (network-attached storage) devices now offer DLNA media-sharing capabilities usable with Sony's PlayStation3 and Microsoft's Xbox 360. The one-drive TS-109 and dual-drive TS-209 accommodate up to 2TB of storage, and provide an extensive list of server and storage features.

GE Fanuc MP-2000/MP-3000 — Sep. 12, 2007 — GE Fanuc's latest MicroTCA servers come pre-installed with SUSE Linux. The MP-2000 is a 2U rack-mounted model with 13 slots, while the MP-3000 is an 8U chassis with 15 slots.

Cisco NAS200 — Sep. 06, 2007 — Cisco's NAS200 is a successor to the Linux-based NSLU2 (aka "SLUG") consumer NAS (network-attached storage) appliance, one of the most-hacked devices ever. The NAS200 has room for two internal SATA drives, supports FAT32-formatted external USB 2.0 drives, and comes with UPnP media-sharing software.

Neuf Cegetel Neuf Box 4 — Aug. 30, 2007 — This hacker-friendly residential gateway device from France's second-largest telecom service provider offers Internet, phone, and streaming video capabilities. Neuf Cegetel's Neuf Box 4 "integrated access device" (IAD) now ships with Linux source code, and has spawned several hacker communities.

Micetek MPC8349E-mITX — Aug. 22, 2007 — This Chinese-made mini-ITX system is based on Freescale's fast MPC8349E PowerQUICC II processor, and is resold by Freescale as the MPC8349E-mITXE reference platform. Micetek's MPC8349E-mITX system can be used to build networking, communications, and "pervasive computing" equipment.
MRV Communications MK-348 — Aug. 10, 2007 — Sold by out-of-band networking specialist MRV Communications, this Linux-powered scalable IP KVM (keyboard/video/mouse) switch is aimed at "high-density data center server farms." The MK-348 is touted as a 48-port IP KVM switch with integrated firewall capabilities.

Arcom ZyWAN Router — Jun. 21, 2007 — Arcom's family of cellular modem/routers is aimed at telemetry, Internet access, and mobile computing applications. The ZyWAN routers support GPRS, EvDO, iDEN, or CDMA, and are customizable via an SDK (software development kit) preconfigured with Linux, J2ME, and OSGi software.

Bluesocket BSAP-1700 — Jun. 12, 2007 — Bluesocket claims that its BSAP-1700 is the "first enterprise-class wireless access point based on MIMO (multiple-input, multiple output) technology." The BSAP-1700 runs the Network Equipment version of Wind River Linux, and works with Bluesocket's "BlueSecure" controller devices.

Quad Micro Works Square One Personal Server — May 24, 2007 — The Quad Micro Works "Square One Personal Server" is a multipurpose home network, gateway, and server appliance. The new version integrates an 802.11g access point, along with a 4-port router and file, print, and web servers.

Acme Systems SMS FoxBox — May 17, 2007 — This tiny Acme Systems gateway connects cellular SMS (simple message service) and TCP/IP networks. The SMS FoxBox integrates a quad-band GSM modem, offers web, email (smtp/pop3), and mysql interfaces, and supports local message storage through removable flash storage.
Actiontec MegaPlug AV — May 17, 2007 — The latest powerline networking kit from Actiontec Electronics is based on the HomePlug AV standard for distributing large multimedia and data files around the home without Ethernet cabling. "MegaPlug AV" adapters can network computers, set-top boxes, and other devices at claimed speeds of 200Mbps over existing home electrical wiring.

Hammer MyShare — Apr. 25, 2007 — Sold by Hammer Storage, a division of Bell Microproducts, this consumer network-attached storage (NAS) device runs Linux on an ARM9-based Marvell processor. The "MyShare" NAS appliance has two internal SATA II drives, for capacities up to 2 terabytes.

Meraki Mini — Apr. 16, 2007 — Spawned at MIT and backed by Google, Meraki's first Linux-based product is an ultra-low-cost mesh networking router. The Meraki Mini is based on Atheros WiFi radios and embedded MIPS 4KEc processors.

MaxStream XBee Series 2 — Apr. 10, 2007 — Digi subsidiary MaxStream offers a ZigBee wireless communications module with full mesh networking capability. The 2.4GHz XBee Series 2 implements mesh self-discovery and self-healing, in addition to basic ZigBee/IEEE 802.15.4 functions for low-end wireless sensor networks.

Micron WiRanger — Apr. 02, 2007 — This Micron Technologies wireless USB 2.0 hub is based on the 802.11g WiFi standard. The WiRanger 4-port hub-and-dongle set offers plug-and-play connectivity to multiple USB devices up to 30 meters away, including printers, scanners, hard drives, and MP3 players.

Pogo Linux StorageDirector 3000 — Mar. 22, 2007 — Combining iSCSI SAN (storage-attached network) with typical NAS (network-attached storage) functionality, the Pogo Linux StorageDirector 3000-series appliances run Pogo's Linux-based StorageDirector OS, and target the SMB (small- to medium-sized business) market.

Axiomtek NA-820 — Mar. 21, 2007 — Axiomtek's 1U rack-mountable network appliance platform targets small- and medium-sized businesses. The NA-820 provides seven gigabit Ethernet ports, supports Intel Core 2 Duo processors, and is available with support for Linux 2.4 and 2.6.

Soma FlexMax — Mar. 21, 2007 — Soma Networks's WiMAX base stations support numerous licensed frequency spectrums, integrate with IMS (IP multimedia subsystems), incorporate multi-antenna technologies such as MIMO (multiple in, multiple out), and run McObject's Linux-based eXtremeDB-HA database. The compact FlexMax NPM 2000 (pictured) is said to offer subscriber gateway broadband wireless services at distances of up to 9.9 miles.

Yoggie Gatekeeper "Personal" and "SOHO" — Mar. 16, 2007 — These tiny, Linux-based firewalls for laptops and PCs are scaled-down versions of the console-like "Gatekeeper" firewall from Yoggie Security Systems. The Yoggie Gatekeeper "Personal" and "SOHO" models are said to detect and prevent intrusions, give parents access control, and thwart viruses, spyware, SPAM, and phishing.
Bivio 7000 — Mar. 12, 2007 — This high-end model in the Bivio Networks line of Linux-based network appliances for deep packet inspection runs the company's Linux-based BiviOS. The sub-$10,000 "7000" uses an AMP (asymmetrical multiprocessing) architecture claimed capable of wirespeed Layer 3-7 network application processing at 10 gigabits-per-second.

Lanner MR-950 — Mar. 01, 2007 — This Lanner Electronics 2U network appliance supports Cavium's multi-core MIPS64-compatible network processing units (NPUs). The MR-950 targets devices running multi-service security applications, such as UTM (unified threat management) appliances.

Techsol Gateway Express — Mar. 01, 2007 — Techsol's tiny industrial gateway is preloaded with Linux, along with a lightweight JRE (Java runtime environment). The Gateway Express uses the company's SA2410 Medallion CPU module, draws under two watts, and is available with IBM WebSphere tools.

SSV Tux/Stick — Feb. 13, 2007 — It may look like a USB memory stick, but this tiny device is actually a Linux-based gateway that interfaces between USB-enabled PCs and various industrial and embedded networks, including LANs, WiFi networks, wireless sensor networks (WSNs), and in-car networks. SSV Embedded Systems's "Tux/Stick" won a hardware innovation award at the 2007 Embedded World conference.

Embedian ASR-7110 — Feb. 02, 2007 — Embedian's low-power, passively cooled server for SOHO (small office/home office) applications offers file-, print-, mail-, and web-serving. The ASR-7110 is based on a 400MHz ARM9 processor, and comes with a complete Debian Linux-based server software stack.

Excito Bubba — Jan. 11, 2007 — Excito's original low-power, ultra-quiet Linux file and print server runs Debian Linux. The "Bubba" is based on a 200MHz ARM processor, and comes equipped with 80GB to 500GB drives plus a customizable OS featuring a handy torrent/http/ftp download manager.

AR Infotek Teak 3258 — Dec. 07, 2006 — AR Infotek's "entry-level" 1U rackmount server appliance platform is based on an AMD x86-compatible embedded processor. The Teak 3258 incorporates the passively cooled Geode LX-800 processor, and features soldered-down RAM, and two LAN bypass ports.

Infrant ReadyNAS 1100 and NV+ — Dec. 4, 2006 — A pair of network-attached storage (NAS) devices that run Linux and target low-power, high-density storage applications, the ReadyNAS 1100 has a rackmount design, while the ReadyNAS NV+ features a shallow pedestal form-factor.

Ads-Tec IF1000 — Nov. 22, 2006 — A Linux-powered firewall device for industrial networking applications, the IF1000 Industrial Firewall implements an easy-to-use appliance that can either operate as a layer 2 filtering switch or as an IP router with IP filters.

Wildpackets Omnipliance — Oct. 27, 2006 — This Wildpackets appliance is used by network administrators to analyze full- or half-duplex gigabit Ethernet traffic. The "Omnipliance" is based on a 3U rack-mount Intel Xeon server, and runs Red Hat Linux along with Wildpackets's flagship "OmniEngine" software.

4S Newcom Blue 4S IP PBX — Oct. 16, 2006 — An IP-PBX setup based on a Mac Mini, and booting Linux from an iPod Shuffle, 4S Newcom's Blue4S package comes with five Linux-based phones.

Opengear IPPower 9258 — Oct. 12, 2006 — A low-cost, Linux-based, four-port remote power switch with serial and browser control interfaces, the IP Power 9258 combines with the company's remote access servers to enable administrators to securely monitor and control all the servers, PCs, routers, switches, and devices at small branch offices, the company says.

Digi International Passport — Oct. 12, 2006 — A family of "all-in-one" console servers that, in addition to serial console access, support a variety of secure, IP-based remote graphical user interface protocols, the Passport is available with 4, 8, 16, 32, or 48 ports.

Vox Populi Webcast in a Box — Oct. 9, 2006 — A podcast capture appliance that aims to make podcasting as dead-simple as possible, in order to give everyone a "voice in public discourse, not just those who own TV towers."

Asterisk server appliance — Sep. 1, 2006 — Digium's first complete IP telephony appliance targets small- to medium-sized business (SMBs) and branch offices with 2-50 users. Physically, it has a svelte stackable footprint of just 11 x 6 inches. It is available as a developer kit for telephony application providers.

Digium Asterisk Appliance — Sep. 1, 2006 — A Linux IP telephony appliance based on an Analog Devices Blackfin DSP, the Asterisk Appliance has a small, stackable footprint, and supports 2-50 users.

Yoggie Personal Security Gatekeeper — Sep. 1, 2006 — A tiny, Linux-based remote access device designed to protect Windows XP laptops, the credit-card-sized Yoggie Personal Security Gatekeeper has two Ethernet ports, and runs sophisticated firewall, VPN, and monitoring software on a hardened Linux kernel.

Netgear ProSafe SSL VPN Concentrator — Aug. 7, 2006 — Netgear used Linux and a MIPS32-based Cavium SoC with integrated security processing to build this SSL VPN server for small- and mid-sized businesses. The ProSafe SSL VPN Concentrator uses SSL tunnels, rather than IPsec, to offer secure, browser-based access for up to 25 concurrent users.

Advantech UNO-2688 — Aug. 1, 2006 — The fanless, 1U-high UNO-2668 boasts eight isolated serial ports along with three LAN ports. It supports Linux and other embedded OSes, according to the company.

LinkGear LG100 network appliance — Aug. 1, 2006 — A small form-factor, ultra-low-power network appliance device that comes preinstalled with Linux, the LinkGear Series 100 (LG100 targets WiFi bridging and routing applications. It is powered by an SH-4 (SuperH) processor, draws only two Watts (typical), and costs $200 in quantities of 25+.

Acrosser AR-M9936 and AR-M9942 network appliances — Aug. 1, 2006 — A pair of networking appliances that support "Linux 6.5" and above, and feature LAN bypass, the AR-M9936 is a compact, fanless "micro box" powered by a Celeron 600, while the AR-M9942 is a 1U rackmount design supporting Pentium M CPUs up to 2GHz.
TagMaster LR-xx RFID scanner — Aug. 1, 2006 — A "long-range and high-performance" 2.45 GHz RFID system, the LR-xx series readers operate in the license-free 2.45 GHz frequency band, and target applications in commercial and corporate parking areas, gated communities, university parking, airports, and hospitals.

SSV IGW920 — Aug. 1, 2006 — A Linux-based industrial device server with a USB interface, the IGW/920 (Industrial Gateway 920) comes with Linux 2.6 preinstalled, and can be used to remotely control or monitor devices with serial or USB interfaces.

ARInfotech Teac 5052 — Aug. 1, 2006 — A Linux-powered, high-performance, EM64T-based server-appliance targeting core, access, and carrier network security applications, the Teac 5052 features removable LAN "modules" supporting a variety of fiber and copper transports, Linux drivers for LAN pass-by and other functions, and redundant power supplies and SATA drives.

ARInfotech Teak 3011 — Jul. 1, 2006 — An entry-level, fanless network security appliance platform said to draw just 2.4 Watts, the Teak 3011 is based on an x86-compatible AMD Geode processor, comes housed in a compact steel chassis, and targets security appliances for SMBs.

OpenGear CM4116-48V and CM4148-48V console servers — Jul. 1, 2006 — 48-Volt "telecom" versions of two inexpensive console servers based on Linux and other open source software, the 16-port CM4116-48V and 48-port CM4148-48V allow network admins to securely manage remote servers, switches, routers, VoIP gateways, and DSLAMs via SSH tunnels, Opengear says.

Inter-Tel CS-5600 IP PBX — Jun. 1, 2006 — A high-end model in Inter-Tel's line of Linux-based voice-over-IP communications servers for small- and medium-sized businesses, the CS-5600 supports up to 250 IP devices, and offers trunk expansion through a "digital expansion interface" (DEI) supporting up to 96 analog and digital phones.

OvisLink WMU-6000FS, Micronica MGB100, SafeCom SWSAPUR-5400, Level One WAP-0007, SMC WAPS-G EU, CometLabs MGB-100 — Jun. 1, 2006 — Half a dozen companies around the world are shipping tiny Linux-based wireless access points (WAPs) with built-in file and printer servers. The WAPs appear to run a 2.4-series Linux kernel on a RISC-based SoC (system-on-chip) that executes the i486 instruction set.

Mercury Ensemble2 — Jun. 1, 2006 — An ATCA-compliant system for telecom application development, evaluation, the Ensemble2 system runs Wind River's Platform for Network Equipment, Linux Edition (PNE-LE), and features RapidIO hardware, APIs, and utilities.

DataStor NAS Gear — Jun. 1, 2006 — A home network-attached storage appliance reference design based on Linux and a custom DataStor SoC with a 200MHz ARM9 core, the NAS Gear supports drives larger than 500GB, and features an integrated blue LCM (liquid-crystal module).

Iomega Storage Server 2006 — May. 1, 2006 — Iomega has switched its wireless network attached storage (NAS) system from Windows Storage Server 2003 to Linux, and dropped the price from $1,300 to $900. It has also reduced RAM from 256MB to 64MB, and added wireless access point capabilities and automated USB camera downloads.

Linksys WRT300N — Apr. 1, 2006 — A Linux-powered wireless access point (WAP) claimed to offer four times the range and 12 times the speed of WAPs based on 802.11a/b/g standards, the WRT300N is based on a draft 802.11n specification, and is the first in a forthcoming "Wireless-N" line.

Moxa UC-7400-CE — Apr. 1, 2006 — A compact, fanless, industrially-oriented embedded computers available with Linux pre-installed, the "network-centric" UC-7400-CE series computers are based on Intel XScale processors and feature eight serial ports along with networking and digital I/O.

Intel SS4000-E storage server — Mar. 1, 2006 — A compact NAS (network-attached storage) server based on a 2.6 kernel, the SS4000-E aims to bring enterprise storage management features such as hot-swap SATA drives and enclosure management to the entry-level SMB/SOHO market.

Essentia Wifless — Mar. 1, 2006 — A wireless access point (WAP) based on "a completely open carrier class integrated platform," the "Wifless" AP is part of a line of Linux-based surveillance equipment, as well as carrier, enterprise, and military access equipment .

OpenGear CM4001 — Mar. 1, 2006 — An inexpensive, Linux-powered remote access server aimed at providing secure access to "the entire IT infrastructure" at small satellite offices, the CM4001 costs about $300, and comes with an open source Java wizard created by Opengear to simplify secure authentication and tunnel creation.

Sealevel Systems Relio — Mar. 1, 2006 — A configurable industrial computer, the Relio R2000 series is available with Celeron or Pentium processors up to 1.4 GHz, and can accommodate up to three built-in PC/104 expansion modules.

Saxonia Meshnode WiFi router — Feb. 10, 2006 — An x86-based outdoor WiFi router that runs Debian Sarge, the Meshnode boots a 2.6.15 Linux kernel from CompactFlash, and offers lots of room to install most any normal x86 Debian package, the company says.

Acme Fox Tux Case — Feb. 1, 2006 — The 6.7-inch tall, 30-Euro "Tux Case" houses the company's "Acme Fox," a 2.6 x 2.8-inch, 100-Euro, RISC-based board based on an innovative multi-chip module.

U.S. Robotics USR5461 wireless access point — Feb. 1, 2006 — A wireless access point based on a 2.4.20 kernel with uClinux patches, the USR5461 wireless access point squeezes a uClibc-based filesystem within 2MB.

OpenGear SD4002 and SD4008 — Jan. 31, 2006 — Device servers said to offer secure access to a variety of devices, the dual-port SD4002 and eight-port SD4008 can securely tunnel serial, RDP, VNC, HTTP, or telnet sessions from devices with text-based, graphical, or web-based interfaces, Opengear says.

Alcatel softswitch — Jan. 30, 2006 — Alcatel deployed an x86 version of Jaluna's OSWare in a line of Linux- and legacy OS-based soft-switches.

Advantech UNO-2170 universal network controller — Jan. 30, 2006 — A fanless embedded PC with a rich set of networking and serial interfaces, the Celeron processor-based UNO-2170 is available with a CompactFlash card preloaded with Linux.

Sputnik Server 1100 — Jan. 20, 2006 — An appliance version of Sputnik's flagship WiFi network management software, the Server 1100 offers a way for wireless service providers, carriers, and businesses to outsource Sputnik Control Center installation and maintenance, the company says.

Mercury Cell Technology Evaluation System (CTES) — Jan. 12, 2006 — A 470-pound behemoth with one or two dual-Cell blades running Linux, the CTES is the first available computer based on a Cell processor. It targets defense, medical, and industrial inspection markets.

CSP FastCluster 220R — Dec. 20, 2005 — A ruggedized, embedded Linux-based COTS (commercial off-the-shelf) cluster system said to meet MIL specifications for harsh- and confined-environment C4ISR applications (command, control, communications, computers, intelligence, surveillance and reconnaissance), including shipboard, airborne, and land-mobile platforms.

Buffalo TeraServer — Dec. 10, 2005 — A "Home Server" (HS) version of Buffalo's NAS server, the TeraServer includes multimedia file management and serving software developed using a Linux SDK from tools and middleware vendor Mediabolic.

Linksys WRT-54GL — Dec. 1, 2005 — Linksys last month switched the standard model of its ubiquitous WRT54G wireless router from Linux to VxWorks, starting with the "series 5" version. Now, Linksys is shipping a Linux-based WRT54GL model that it says it created specially for Linux hobbyists, hackers, and aficianados. The L version is identical to the "series 4" WRT54G units that Linux hobbyists have long enjoyed hacking.

SMA Computing Enduro Outdoor PLC — Nov. 22, 2005 — A rugged, fanless industrial computer that meets shock/vibration and extended operating temperature requirements and runs embedded Linux, the Enduro Outdoor targets PLC (programmable logic controller) applications in mobile and industrial environments.

B & B Vlinux — Nov. 20, 2005 — These wireless Ethernet serial servers come with BlueCat Linux but can be upgraded to LynxOS to meet real-time requirements. They target harsh-environment applications such as factory floors where fragile wiring is not practical.

Realm Systems Mobile Personal Server — Nov. 18, 2005 — A Linux-based gadget aimed at providing roaming workers with secure access to sensitive data, the Mobile Personal Server (MPS) targets mobile government, financial, and medical workers. Expected to ship in Jan., 2006.

Arxceo Ally IP100 — Nov. 9, 2005 — A small anti-reconnaissance, anti-intrusion device the size of an eyeglasses case, the Ally ip100 can be installed in front of wireless access points or at the edge of 100Mbps networks, where it provides behavior-based intrusion detection and prevention. Details

D-Link India DRO-200i multi-service access router — Nov. 1, 2005 — A multi-service access router aimed at providing remote offices with network fault-tolerant access to corporate headquarters, the DRO-200i is based on an Intel XScale network processor, and uses V.35 as its primary WAN interface, with ISDN and dial-up backup.

Coraid CLN/20 — Oct. 18, 2005 — An ATA-over-Ethernet (AoE) NAS (network-attached storage) server that can connect size-unlimited heterogeneous networks to unlimited amounts of add-as-needed storage, the company says. The CLN/20 is powered by a modified Debian Linux NAS distro soon to be available separately.

Mediabolic/Broadcom NAS server — Sep. 28, 2005 — A Linux-based hardware/software reference design for an embedded home media NAS (network-attached storage) server based on Broadcom's MIPS32-based "NASoC" (network-attached storage-on-chip), along with Mediabolic's Media Server software stack for streaming music, photos, and video.

Kontron ThinkIO PLC — Sep. 20, 2005 — A DIN-rail-mounted PLC (programmable logic controller that runs embedded, the ThinkIO PLC supports up to 64 modular Fieldbus I/O clamps from Wago, and runs CoDeSys (controller development system) "soft PLC" software from 3S Software.

MRV Communications LX-series console servers — Sep. 15, 2005 — MRV Communications says its LX-series console servers are the most secure available, and that revised Linux-based firmware allows them to meet mandatory US and Canadian government security requirements.

Newisys NA-1400 — Sep. 2, 2005 — An inexpensive, "toaster-sized," Linux-based Network Attached Storage (NAS) appliance with up to 2 terabytes of storage, the NA-1400 features a low-power XScale processor running a custom embedded Linux operating system, RAID, and room for four hot-swap drives.

Moxa UC-7408 — Aug. 20, 2005 — A low-power, fanless, XScale-based industrial controller featuring eight lines each of digital input and output, the UC-7408 comes with embedded Linux pre-installed, and targets industrial automation and manufacturing applications integrating serial communication and digital I/O signal control.
Realm Systems Black Dog USB server — Aug. 16, 2005 — A tiny, loss-leader-priced Linux server that lets users carry a secure computing environment with them. Black Dog attaches via USB to Linux, Windows, or Mac PCs, commandeering the host's KVM (keyboard/video/mouse) functions and running X-based apps on its graphics subsystem.

Avocent CCM-series console management server — Aug. 15, 2005 — A family of Linux-based console management applicances supporting IPMI (intelligent platform management interface) and SoL (serial-over-LAN).

Rajant Breadcrumbs — Aug. 10, 2005 — Small, rugged, battery-powered, mobile wireless mesh repeaters/routers capable of instantly establishing meshed 802.11b wireless networks, Breadcrumbs are aimed at first responders. They run the Familiar Linux distribution from handhelds.org.

Thing Magic Mercury4 — Aug. 4, 2005 — A Linux-powered RFID reader based on a software-defined radio (SDR), the Mercury4 can read any RFID tag format, including those not yet invented, the company says.

Alien Technology ALR-9800 RFID reader — Aug. 3, 2005 — A multi-protocol RFID reader that can be programmed in Java/.Net for remote management or sensor-based actuation, the ALR-9800 exploits features in the latest EPC (electronic product code) specifications, including DRM (dense reader mode), Alien says.

Levanta Intrepid M — Jul. 26, 2005 — A Linux-powered device aimed at simplifying Linux system administration, the Intrepid M is the first hardware product from Levantaformerly LinuxCareand represents the "world's first Linux management appliance," the company says.

Bionopoly FingerGear Computer-on-a-Stick — Jul. 24, 2005 — A 256MB USB Flash drive loaded with Debian Linux, the COS is available with an optional fingerprint scanner and LCD display.

Infrant Technologies RAIDiator — Jul. 19, 2005 — A network-attached storage (NAS) appliance featuring streaming media, a backup manager, USB storage device support, secure remote ftp and smtp, and automatic firmware download and update.

Nex G WiMAX base station — Jun. 27, 2005 — Singapore-based Nex G's WiMAX base station uses a Nitrox security processor, and supports up to 16 sectors, the company says.

Astaro Security Gateway — Jun. 24, 2005 — A line of Linux-powered firewall appliances based on Astaro's Linux distribution for enterprise firewalls and VPN routers. The Astaro Security Gateway family includes three models that support between 80 and 420 Mbps of firewalling throughput, and 26 to 270 Mbps of VPN throughput.

Coraid 1U EtherDrive — Jun. 23, 2005 — A smaller version of Coraid's innovative EtherDrive SAN (storage-attached network) device for Linux servers, the 1U EtherDrive uses the open ATA-over-Ethernet (AoE) protocol, supports up to four user-installed SATA disks, and can be set up in a variety of RAID configurations.

Capricorn PetaBox — Jun. 23, 2005 — A scalable JBOD (just a bunch of disks) storage array based on Via mini-ITX boards running Debian or Fedora Linux. Used by the Internet Archive for its Wayback Machine project.

Connect Tech Blue Heat/Net — Jun. 16, 2005 — A compact, intelligent Ethernet-to-serial interface based on uClinux, the Blue Heat/Net devices enable remote monitoring of a wide range of serial-interfaced equipment over the Web or on a local network, without requiring a dedicated PC.

Planet SIP-50 VoIP server — Jun. 10, 2005 — A small VoIP proxy server from Taiwanese network equipment company Planet, the SIP-50 is a standalone SIP-compliant proxy server with NAT traversal capabilities that can connect public and private VoIP networks, Planet says. It support 50 concurrent users.

Win Enterprises PL-01024 — Jun. 7, 2005 — A 1U-high rack-mountable networking and Internet appliance platform based on a Pentium 4 processor and equipped with a sextuplet of gigabit ethernet ports. The PL-01024 is available with embedded Linux device drivers.

Win Enterprises PL-01025 — May. 25, 2005 — A rack-mountable 1U high embedded development platform optimized for network appliance applications, the PL-01025 incorporates a security coprocessor capable of offloading packet processing for its ten Gigabit and four 10/100 Ethernet ports.

Nortel Networks Business Communications Manager (BCM-50) — May. 17, 2005 — Nortel Networks is shipping its first Linux-based IP-PBX (IP private branch exchange), according to an article in Computer Business Review Online. The BCM 50 targets small business or satellite offices with three to fifty employees. Nortel will also switch larger IP-PBXs in its Business Communications Manager (BCM) line to the open source OS, the article says.
Motorola Open Application-Enabling Platforms — May. 10, 2005 — Motorola's Open Application-Enabling Platforms target TEMs (telecommunications equipment manufacturers), and are supported under MontaVista Linux Carrier Grade Edition (CGE) throughout product lifecycles, the companies say. MontaVista has an OEM agreement with Motorola, and is the preferred OS provider for the devices.

Coraid Etherdrive SATA — May. 9, 2005 — A SATA (serial ATA) compatible version of Coraid's inexpensive SAN (storage attached network) device for Linux and BSD servers, the EtherDrive SATA uses ATA-over-Ethernet (AoE), an open protocol developed by Coraid and merged into the Linux kernel in January.

Axiomtek eBox — May. 5, 2005 — Axiomtek has expanded its line of rugged, fanless computers with additional processor options and extended temperature versions. The eBOX series of computers are packaged in heavy-duty, aluminum and stainless steel housings and support both run Linux.

Kontron JREX iBox — Apr. 15, 2005 — A small, Pentium-based industrial computer targeting field buses, processor control, firewalls, human-machine interfaces, and embedded applications. The JRex IBOX measures 8.9 x 2.3 x 4.8 inches, and supports embedded Linux, according to the company.

Ecutel Viatores NXG-100 and NXG-500 — Apr. 15, 2005 — VPN server appliances based on Ecutel's Viatores software, the NxG Linux Appliances enable mobile users to roam seamlessly between networks, while preserving network security and enterprise application sessions, Ecutel says.

Radisys Promentum ATCA servers — Apr. 15, 2005 — RadiSys resells and supports MontaVista and Wind River Carrier Grade Edition (CGE) on its Promentum family of AdvancedTCA (ATCA) products for TEMs (telecom equipment manufacturers). Details

Intellicom Netbiter WebSCADA Modbus Gateway — Apr. 13, 2005 — The NetBiter webSCADA Modbus Gateway has been given a "major software update," the company says, that adds support for 200 data points, alarms by email and SMS, and more.

Axiomtek NA-1801 — Apr. 13, 2005 — An off-the-shelf network appliance based primarily on Intel silicon, the NA-1801 supports supports Linux, and targets VPN gateways, network bandwidth controllers, SSL appliances, firewalls, and IDS/IPS (intrusion detection/prevention systems).

BlueCat Networks Adonis 500 — Apr. 11, 2005 — A dedicated DHCP server that aims to bring increased availability, reliability, and manageability to enterprise VoIP (voice-over-IP) environments. The Adonis 500 DHCP server is available in standard and embedded versions, and includes Java-based management software.

Java Systems GNU Remoter — Apr. 10, 2005 — Java Systems used commodity hardware and open source software in an effort to "future proof" its remote sensing computer, it says. The x86-based "GNU Remoter" comes with "mature GNU/Linux" software, and is available with a variety of network transport options, and in basic and rugged versions.

Asus WL-300G, WL-500G, and WL-HDD — Mar. 15, 2005 — A family of wireless routers and storage devices that support 54Mbps networking with WPA2 security. Includes an integrated 4-port LAN switch, a USB host interface supporting webcams, hard drives, speakers, and more, along with integrated print serving capabilities. Has 32MB of RAM, low space and energy requirements, and all firmware is available from Asustek as source code under the GPL license.

DexDyne Netrix — Mar. 11, 2005 — A Linux-based controller and system for remote access to industrial plants and equipment over the Internet, using wireless communications such as GPRS.

Mesh Dynamics Mesh Module — Mar. 9, 2005 — A Linux-based mesh router aimed at VoIP and video, the Module uses multiple radiosalong with custom real-time Linux extensionsto create a duplexing backhaul network said to improve bandwidth more than 64 times over conventional mesh technology.

Arcom WER-1500 gateway/router — Feb. 28, 2005 — wireless network-gateway and edge-router services to industrial equipment requiring access to enterprise IT systems or the Internet. Intended for use with both fixed and vehicular telemetry and remote-access services, the WER1500 supports Nextel's iDEN network, with 802.11b optionally available.

Intellicom NetBiter — Feb. 28, 2005 — A uClinux-based network adapter forms the heart of Intellicom's NetBiter family of remote control and monitoring products. The NetBiter Remote Device Management family supports Ethernet, modem, and GSM/GPRS networks, and includes a central management server, and user applications such as Web portals. Details

Snom VoIP Box IP PBX — Feb. 18, 2005 — a compact Linux-based IP PBX measuring 9 x 8 x 4 cm. Supports up to 50 users in a small- to medium-sized enterprise, providing both a SIP proxy and media server with a full PBX feature set, plus voice messaging, conferencing and other applications.

Digital GLU Glaucus — Feb. 16, 2005 — A multipurpose appliance based on a 1 GHz Via Eden processor and Point Clark Networks Linux Appliance Software.

SofaWare [email protected] 400W — Feb. 15, 2005 — An 802.11b/g access point with hardware VPN accelerator chip and tightly integrated firewall and VPN features, the [email protected] 400W includes a "Super G" wireless networking mode said to support 108 Mbits/s.

OpenGear CM4000 KVM server — Feb. 14, 2005 — The CM4000 remote console servers come in 8-, 16-, and 48-port models, and are the first products from Utah-based startup OpenGear, founded by former SnapGear Chief Bob Waldie. The console servers are powered by an ARM-based system-on-chip processor running uClinux, along with software from other open source projects. OpenGear also offers an inexpensive software package that enables schools and other low-budget users to build console servers from old x86 PCs and multiport serial cards. Details

Sensoria EnRoute400 — Jan. 28, 2005 — Sensoria used Linux in a wireless mesh router that can bridge civil service radio networks, enabling first responders to communicate at emergency scenes. The EnRoute400 runs a 2.6-series kernel, along with proprietary mesh networking software. It targets emergency response, homeland security, military, and industrial applications.

Buffalo LinkStation — Jan. 20, 2005 — A single-disk NAS (network attached storage) device equipped with a 266MHz PowerPC processor, the LinkStation is also available as the "Kuro-Box HG," a $240 PowerPC development platform that lacks a hard drive, but comes with a variety of open source software downloads.

Arcom RFID-EC — Jan. 12, 2005 — A compact, rugged embedded Linux system targeting RFID (radio frequency identification) edge controllers. The RFID-EC is based on an XScale PC/104 board running Linux, Java, and an RFID software stack from IBM. A rackmount option is also available, as is a development kit.

Peplink Manga — Dec. 19, 2004 — The Peplink Manga (managed adaptive network gateway) is a Linux-powered, ARM-based access device platform offered in a variety of configurations. One configuration supports multiple, load-balanced WAN links, including DSL, cable, T1, and modem links. The device targets businesses and service providers, but at least one user-community has written a Debian-based home networking gateway stack for the device. One of the least power-hungry server appliances ever. Details

Win Enterprises PL-01022 — Dec. 13, 2004 — A 1U rack-mountable embedded platform based on a Pentium 4, with three gigabit and two 10/100 Ethernet ports, the PL-01022 targets OEM networking, Internet appliance, industrial automation, and POS (point of sales/service) applications.

Sputnik AP-220 — Dec. 10, 2004 — Sputnik is shipping a new wireless access point (AP) that runs Linux, and works with its carrier-class wireless network management software. The AP 220 is based on uClinux, and targets WISPs (wireless Internet service providers) with hotspots in motels, restaurants, and other public places.

D-Link DSL-G604T — Nov. 23, 2004 — A MIPS-based ADSL router with a built-in four-port switch and wireless 802.11g/b radio. The DSL-G604T supports "all major ISPs," D-Link says, and has been marketed primarily in Australia, Great Britain, and Russia. D-Link has released the source code, under the GNU GPL license.

Arcom / Ember ZigBee Box — Oct. 29, 2004 — Arcom has partnered with wireless chip-maker Ember on a Linux development kit that aims to integrate ZigBee wireless network data with business applications using IBM WebSphere middleware. The kit includes an XScale-based PC/104 board with ZigBee transceiver, an embedded Linux environment with J2ME, and tools. It targets industrial applications such as pipeline monitoring, automation, and cargo tracking.

NetCore Device Server family — Oct. 14, 2004 — NetCore's "NetCore" device servers target building and factory automation, and industrial and camera control. They are based on MIPS32 processors, and include serial and Ethernet interfaces. Several models are available.

SSV IGW/100 Industrial gateway device — Sep. 27, 2004 — The SSV IGW/100 is a small, rugged industrial security gateway designed to protect automation networks from viruses, worms, and unauthorized access. It runs a free, open-source Linux distribution that supports real-time extensions and was designed especially for industrial security applications.

3Com Office Connect VPN Firewall and SecureServer — Sep. 25, 2004 — 3Com's OfficeConnect SecureRouter (3CR860-95) and OfficeConnect VPN Firewall (3CR870-95) are Linux-based VPN routers for the SOHO (small office, home office) market. 3Com offers a free but unsupported Linux-MIPS kernel source tree and cross-compiling toolchain for the devices, making them potentially interesting to embedded Linux hackers.

LocustWorld MeshAP Pro — Sep. 24, 2004 — The first commercial software product to exploit the cryptographic acceleration engine in newer Via processors, LocustWorld's MeshAP-Pro is a commercial version of MeshAP. It's a mini-ITX based hardware platform for Linux software that creates self-organizing networks of wireless access points. MeshAP-Pro targets larger mesh network operators such as urban service providers.

Qorvus Qnode+ Mesh Router — Aug. 16, 2004 — The Qorvus Qnode+ Wireless Mesh Router is a Linux-based 2.4GHz wireless access point and mesh node/repeater suitable for indoor or outdoor use. The $1,000 units are said to be self-configuring and self-healing, and can be distributed through a community to enable pervasive Internet access through a single Internet gateway.

SSV IWG/800 and IWG/900 device servers — Jul. 15, 2004 — SSV has used embedded Linux in two device servers for industrial automation. The IGW/800 and IGW/900 can add an Ethernet interface to serial machines in factories, building control systems, and automotive applications, thereby increasing cable lengths and enabling them to send email or be controlled/logged remotely. Details

EmergeCore IT-100 and IT-500 SMB servers — Jul. 13, 2004 — EmergeCore has used Linux in a line of $1395-$2450 office servers for small-medium businesses (SMBs). The IT-100 and IT-500 are easy-to-use, Slackware-based, all-in-one network server appliances with low power requirements and several sophisticated networking options, including WAN cards and multi-domain web hosting.

Linksys Network Storage Link for USB 2.0 Disk Drives (NSLU2) — Jul. 9, 2004 — This small, inexpensive embedded Linux appliance from Linksys turns external USB drives into NAS devices with powerful automatic backup capabilities. Supports full Debian ARM Linux. Details

Moxa Technologies UC-7400 and UC-7420 — Jun. 28, 2004 — the UC-7400 and UC-7420 "Universal Communicators" are serial-to-Ethernet adapters based on secure network processors from Intel. The Communicators come pre-installed with Linux, and enable remote serial devices in factory and building automation systems to be securely monitored and managed over computer networks.

i3 Vood Residential Gateway — Jun. 11, 2004 — This small residential gateway provides dual VoIP connections for analog phones, plus simultaneous access to other IP-based services, such as email and the Internet. It supports all types of broadband access networks and communication protocols (H.323, SIP and MGCP), and includes an Ethernet switch supporting remote management of QoS, VLAN tagging, rate limitation.

Wiscore Tenon — Jun. 3, 2004 — This Linux-based device targets consumers interested in running their own Internet server. The Tenon incorporates email, web, and ftp servers, along with a broadband router, hub, and firewallall in a small, low-power device featuring an embedded Linux architecture for high security.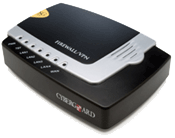 CyberGuard/SnapGear uClinux based firewalls and routers — May. 20, 2004 — CyberGuard, which acquired SnapGear in November, 2003, has re-branded SnapGear's uClinux-based network security products as the "SG series." The company has also launched three updated Linux based SG-series devices, including a firewall/switch combination for the small office/home office (SOHO) market, and two internal PCI-card based firewalls.

Possio PX30 programmable wireless router — Mar. 8, 2004 — The Possio PX30 is a programmable Linux-based wireless router featuring Bluetooth, OSGi (Open Services Gateway Initiative), and Java support. It is an open platform supported by a "Developer Zone" website, and it targets OSGi-enabled network edge devices that integrate diverse kinds of networks.

Sputnik AP 120 Wireless Access Point — Oct. 14, 2003 — Sputnik is a wireless network management system based on Linux and embedded Linux software combined with commodity PCs and wireless access points (APs). It aims to bring Cisco-class network management and security features to wireless networks, enabling wireless Internet service providers (WISPS), community wireless service providers, educational campuses, and system integrators to centrally manage customer networks. Our Device Profile examines Sputnik's "Central Control" application, its "Sputnik Agent" firmware application, and the company's own uClinux based AP 120 , the first Sputnik-enabled AP on the market.

Linksys Wireless G WRV54G — Oct. 1, 2003 — The new Linksys Wireless-G router enables sharing a broadband connection and establishing a home or very small business network over Wireless-G (802.11g/54Mbps), or Wireless-B (802.11b/11Mbps) and Ethernet. The device provides 802.1x authorization and authentication, and a RADIUS client. The router and network are configured through a user-friendly web-based management, and the VPN function allows up to 50 remote or traveling users with a VPN endpoint to securely access the office or home network over the Internet.

Innominate mGuard — Sep. 30, 2003 — Only 0.78 x 2.2 x 3.74 inches in size (board dimensions), mGuard is the world's smallest security appliance, according to Innominate. Winner of the Wolfsburg prize for industrial design in 2003, it is used in industrial automation in robots or machines and in point of sales applications such as cashdesk systems and automatic tellers. mGuard protects IP (Internet Protocol) communication against attacks from viruses, data espionage, and manipulation, and its open structure makes it easy to integrate it into any industrial product, device, or point of sales system, according to Innominate.

Linksys WRT54G — Sep. 9, 2003 — This classic Linux wireless router is widely distributed, and everyone from

Plat'C2 OpenBlockS "micro-server" — May. 16, 2003 — This device is described as a "powerful general purpose Linux server that fits in the palm of your hand," that can perform the functions of a firewall/router, mail server, or web server. It's based on a 266MHz IBM PowerPC 405GP embedded processor equipped with 64MB SDRAM and 8MB Flash memory.

Sony HN-RT1 Broadband Audio-Visual Router — May. 13, 2003 — This multimedia router connects home computers, media centers, and Sony Playstation 2 game systems to each other and to the Internet, using both wired and wireless connectivity. Additionally, the device enables broadband network gaming, and can be used as a server to share a USB-connected printer.
Zultys MX1200 PBX — Apr. 2, 2003 — This "media exchange server" functions as a traditional enterprise telephone PBX (private branch exchange) Internet gateway, switch, and router, and is housed in a single 2U 19-inch rackmount enclosure. It serves from 25 to 1200 users and is based on the combination of four IBM PowerPC 440GP processors equipped with twenty-eight 10/100 Mbps Ethernet ports and eight analog circuits.

Inventel gateway and access points — Apr. 1, 2003 — The DW-B-200 combines the functions of a wireless access point, ADSL modem, router, firewall, and wireless connectivity via both 802.11b, and Bluetooth. The DVW-250 provides gateway services for both telephone and broadband connected Internet, including support for up to five DECT handsets. The DVW-250 can also be converted into a wireless access point by adding an 802.11b, 802.11a, or 802.11g interface via its PC Card expansion slot.

Botech Hubit — Mar. 20, 2003 — This small Linux-based "black box" device resides on the web and interfaces to various industrial field buses, allowing remote web-based supervision of building automation and industrial processes. It displays automation and control system data and allows changes to systems via a Java-enabled browser.

MaXXan SG100 Storage Gateway — Feb. 27, 2003 — This Linux-powered storage gateway solution meets the needs of companies' converging NAS (network attached storage) and SAN (storage area network) storage requirements. The device is powered by dual 2.4 GHz Intel Xeon processors, and its internal disk storage is based on IBM micro-drives.

SyncServer 1000 — Feb. 24, 2003 — This compact, modem-like Linux appliance integrates "legacy" synchronous Wide Area Networks (WANs) into "modern" IP-based networks. The device allows companies to transparently convert older communications transport protocols (such as X.25, Frame Relay, and SNA) to TCP/IP, giving legacy applications direct access to IP-based LANs, intranets, and the Internet.

IR Data Wireless Zone — Feb. 7, 2003 — This portable wireless uses Linux, Apache, and other open source technologies to creates its own 802.11b wireless (WiFi) hot zone, within which it can deliver web pages, demo's, presentations, and other data to other wireless-enabled devices and systems without requiring Internet access.

Equinox serial-to-LAN adapter — Jan. 31, 2003 — The ESP-2 MI is a compact, 2-port serial hub that offers IP-based LAN connectivity to systems and devices which have serial ports, but lack direct network interfaces. The device is based on an embedded Motorola Coldfire microprocessor running uClinux.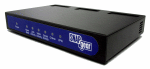 SnapGear VPN appliances — Jan. 29, 2003 — This family of VPN appliances combines parsimonious hardware design with uClinux software to provide cost effective solutions for home and small business users. The LITE+ is a VPN router based on a Motorola MCF5272 Coldfire processor, and with a four-port switch on its LAN side; and the SME550 has a SuperH processor plus a dedicated chip that accelerates VPN security functions.

Toshiba Wireless Mobility Server — Jun. 12, 2002 — bout the size of a typical notebook computer, the Magnia SG20 is intended to make it easy to pack up an entire network and take it on the road. The appliance-like device contains a Linux OS derived from Red Hat version 7 along with Apache (which provides web-based administration and application support).

Cyclades TS100 — May. 1, 2002 — This tiny "device server" system is based on the combination of a Motorola dual-core (PowerPC + RISC) system-on-chip processor and an Embedded Linux OS. Typical applications include industrial automation and control, out-of-band network management, retail automation, and connecting various types of serially-interfaced devices to networks.

Linksys Wireless Presentation Gateway — Apr. 29, 2002 — Using this device, wireless mobile PC users can project presentations and other data onto VGA-equipped devices such as multimedia projectors, monitors, and LCD panels without having to physically wire each PC to the projector. It runs on an Embedded Linux operating system, of course.

Ericsson Bluetooth "blip" — Mar. 22, 2002 — The "blip" is a small self-contained device that communicates wirelessly with mobile phones, PDAs, and other kinds of mobile devices that are equipped with Bluetooth short-range wireless technology. It's meant for use in shopping centers, airports, railway and bus stations, and other public places.

emWare DeviceGate-E — Nov. 1, 2001 — A highly compact yet fully functioning Linux-based gateway for specialized applications. Contains either a 486 or PowerPC processor, with 16 MB system RAM and a 16MB DiskOnChip solid state disk, plus interfaces for Ethernet and RS232/485 serial. One example application of this device is remotely monitoring industrial pump controllers to help maintain water quality in water treatment plants.

BlueLAN — Aug. 7, 2001 — This Linux-based compact device serves as a miniature gateway to allow wireless Bluetooth devices to access Local Area Networks. Its embedded computer is based on a NetSilicon system-on-chip processor running uClinux.

briQ — Jul. 21, 2001 — With its built-in Ethernet LAN interface and front-mounted 2 x 24 character display and control pushbuttons, the briQ implements a completely self-contained Linux system in the space of a disk drive. Typical uses include industrial and embedded computing systems, network appliances, miniature webservers, and firewalls.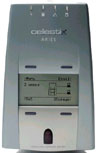 Aries integrated server — May. 16, 2001 — This compact appliance-like system is designed for easy-to-use resource-sharing and Internet access within small workgroups of up to 50 users. It makes use of laptop-style components and embedded Linux, resulting in reliable, fanless operation and a small enclosure footprint.

Servio "Personal Server" — May. 8, 2001 — You have a personal computer, why not a personal server? This easy-to-use Linux-based appliance offers a Swiss Army Knife's worth of solutions to today's wired citizen. Inside, there's an x86 processor with 128MB of RAM, a multi-gigabyte hard disk, plus Linux and a host of other open source software including Apache, Mysql, and the Exim mail server.
Filanet intelligent Internet service appliance — Jan. 29, 2001 — The InterJak 100 is a low cost and easily installed appliance-like device that offers the functions of a plug-and-play Internet gateway, VPN/firewall, email server, and file sharing, and includes tools for remote system monitoring and management. The embedded computer, which runs uCLinux, is based on a custom system-on-chip processor which integrates a 32-bit ARM 940T core processor, two USB ports, two 10/100 Ethernet ports, and an IEEE-1394 (FireWire) interface. Memory consists of 64MB SDRAM, plus 8MB Flash.

Axis Bluetooth "hot spot" — May. 13, 2000 — This device is a network appliance that generates local "cells" which extend the range of Bluetooth signals for access by client devices like PDAs, laptops, Webpads, and specialized embedded devices. The device is based on the Axis ETRAX 32-bit RISC system-on-chip processor, equipped with 16MB DRAM and 2MB Flash memory, a built-in Bluetooth transceiver, and a 100 Mbit Ethernet interface. The device's embedded software consists of Axis' ETRAX uClinux port along with an Axis-developed Bluetooth Linux stack, plus a built-in webserver for easy web-based installation and maintenance.

This article was originally published on LinuxDevices.com and has been donated to the open source community by QuinStreet Inc. Please visit LinuxToday.com for up-to-date news and articles about Linux and open source.