Nov 28, 2011 — by Eric Brown — from the LinuxDevices Archive — views
The final version of Linux Mint 12 ("Lisa") was released, with "MGSE" extensions to GNOME 3.2 that let users create a more GNOME 2.3x-like environment. Based on Ubuntu 11.10 and Linux 3.0, Linux Mint 12 features upgrades to Firefox 7.0, LibreOffice 3.4.3 and Thunderbird 7.0.1, and introduces a new DuckDuckGo default search engine.
The Mint project released the RC1 version of Linux Mint 12 ("Lisa") just two weeks ago, so there are few new surprises in this final release. Somewhat more surprising is the huge increase in popularity in its Distrowatch rankings in recent weeks (see farther below).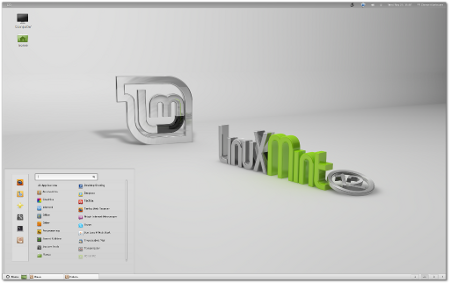 Linux Mint 12
(Click to enlarge)

As noted previously, Linux Mint 12 is based on a foundation of the Linux 3.0 kernel and Ubuntu 11.10 distribution. The final version offers package updates including the Firefox 7.0 web browser and LibreOffice 3.4.3 productivity suite. However, the Upgrade Manager offers updates to LibreOffice 3.4.4 and Firefox 8.0 respectively, says the Mint project.
Other updated packages include the Thunderbird 7.0.1 email client, the Totem 3.0.1 video player, as well as a rival to Totem in version 1.1.12 of the VLC media player.
The Moonlight Linux implementation of Microsoft's Silverlight browser plug-in has been excised on account of a bug, says the project. However, a bug-fixed version is available for download at the Mono project.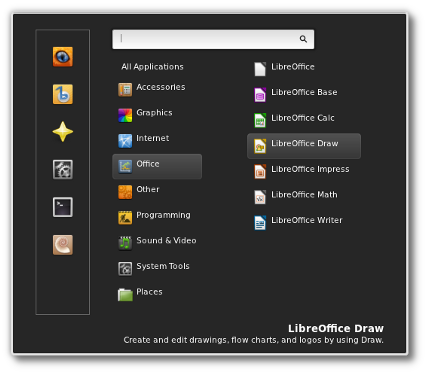 Linux Mint 12 with MSGE main menu

As we discovered with RC1, the biggest changes in Mint include the ability to choose from several new alternative desktops. First, users can move up to GNOME 3.2, the version found in Fedora 16 and OpenSUSE 12.1, which fixes numerous bugs and modifies a few of the GNOME 3.0 environment's more controversial changes.
In addition Linux Mint 12 offers "MGSE" (Mint Gnome Shell Extensions) — a desktop layer sitting atop GNOME 3.2 that lets users disable various components within MGSE to get more of a GNOME 2.3 experience. Users can choose which customizations they want to be dialed back.
Finally, the project has included an early version of the MATE project's MATE fork of GNOME 2, which is said to be compatible with GNOME 3.x. With MATE, Mint users can run both GNOME 3.2 and MATE on the same system, says the Mint project. Available on the DVD edition of Linux Mint 12, MATE is "not completely stable yet, and it's missing a few parts," stated the Mint project.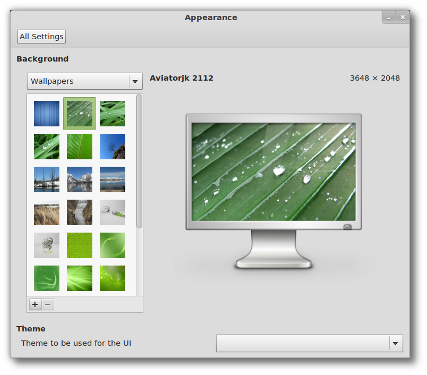 New backgrounds in Mint 12

Other Mint 12 additions include a new theme called Mint-Z. This is said to feature new artwork and backgrounds (see image above).
DuckDuckGo signed up as search partner
Linux Mint 12 introduces a new default search engine called DuckDuckGo, which is touted for not tracking or recording user information. For those who prefer Google or another search engine, however, the Mint project says it now offers an easier way to install them.
In addition, the project has launched a new business model in which search engine companies share with Linux Mint the revenue generated for them by the distribution. In a Nov 26 blog announcement, Linux Mint Founder Clement Lefebvre announced the first such partnership with DuckDuckGo. The Mint project says DuckDuckGo is "built on and contributes to Open Source," although "much of DuckDuckGo is closed."
As detailed in this Muktware review of DuckDuckGo, the search engine is not open source at the core, and in fact relies on Microsoft Bing for its back end. DuckDuckGo's search results regarding open source projects are typically Bing-like, writes reviewer Neil Richards. In other words they are tinged with Microsoft bias.
A search for "open source office suite," for example, buries the leading LibreOffice suite at the very bottom. Similarly a search for "open source web browser" shunts Mozilla and Chrome to the second page, reports Richards. Hilariously, neither Linux or GNU were found on the first page results for a search for "open source operating systems."
Beyond such Ballmer red flag terms, Bing works pretty well, and there are indeed some advantages to Bing's far less filtered searches. However, Richards also points out that many users prefer Google's personalized search results, and notes that one can always delete history and cookies to maintain privacy.
Mint's meteoric rise
Linux Mint has gained considerable steam over the last year, and has surpassed Ubuntu on the DistroWatch page hit rankings. Since the Mint 12 RC1 release, Mint has soared far beyond its competition, while the once-leading Ubuntu — ranked at number two for most of the year — has fallen back to fourth place behind the now GNOME 3.2-ready Fedora and OpenSUSE.
DistroWatch is far from a scientific ranking, as it's based on the page hits of the site's readers. For example, Red Hat's widely deployed enterprise Linux desktop ranks a distant 31st.
However, the rankings offer one of the best windows we have on the relative popularity of Linux desktop distributions. Pingdom analyzed the rankings a bit further, and concluded that user dissatisfaction with Ubuntu's new Unity desktop environment may be a key factor in the two distros' reversal in fortunes.
The jury is still out on the equally controversial GNOME 3.0 interface. However, the relatively high rankings of Fedora and OpenSUSE over the last month suggest that those distros' regular users have surrendered to the bug-fixed, but still often counter-intuitive GNOME 3.2.
Availability
Linux Mint 12 is available for free download from various sources listed in this Mint 12 announcement page. More information may be found in this Mint 12 overview, and a tutorial by Falko Timme on installing Linux Mint 12 may be found at this HowtoForge story called "The Perfect Desktop — Linux Mint 12 (Lisa)".
---
This article was originally published on LinuxDevices.com and has been donated to the open source community by QuinStreet Inc. Please visit LinuxToday.com for up-to-date news and articles about Linux and open source.