Jan 16, 2012 — by LinuxDevices Staff — from the LinuxDevices Archive — views
Samsung plans to combine the emerging MeeGo Linux-based Tizen operating system with its own home-grown Bada OS in a new Linux-based platform, a Samsung executive told Forbes. This year, however, it appears the platforms will stay separate — as many as two Samsung devices will likely ship with the HTML5-focused Tizen this year, says the report.
Samsung sells more Android-running smartphones than anyone, but at the 2012 Consumer Electronics Show the company revealed that it has plans to merge the MeeGo Linux-based Tizen with its own homegrown Bada operating system (OS) for feature phones.
"We have an effort that will merge Bada and Tizen," Tae-Jin Kang, senior vice president of Samsung's Content Planning Team, told Forbes' Elizabeth Woyke. Once complete, Tizen will support apps written for Bada and even be backward compatible with already-published Bada apps. The goal is that developers who know Bada will be instantly comfortable designing in Tizen.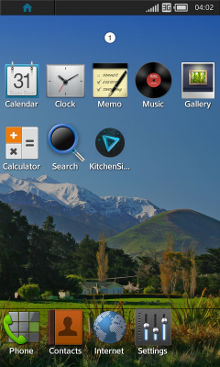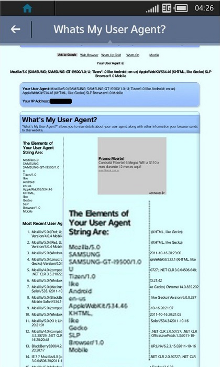 Leaked screenshots of Tizen home page (left), as well as a user agent screen (right) that suggests an upcoming Samsung I9500 smartphone appearance
Source: SamMobile
(Click on either to enlarge)
The merger process will take time, Kang told
Forbes
, adding that only one or two Tizen devices will ship from Samsung this year. In the meantime, Bada will probably be continued to be deployed in Samsung's lower-powered, single-core phones, and potentially some non-phone devices, says the story.
Samsung may be interested in having the Tizen-Bada nest egg should its relationship with the patent-strained Google sour. (Much hinges upon how Google integrates Motorola, assuming the acquisition goes through.) Meanwhile, Samsung has also introduced Windows Phone models as another potential hedge bet.
Should Samsung pursue a merger of Tizen and Bada, it's unclear whether Intel and the project's host — the Linux Foundation — would go along with it, or if Samsung would spin off its own version. Last week, Intel was said to have hinted at the possibility of some Tizen tablets coming out this year, but the company seems much more focused on Android for its Atom Z2460 ("Medfield") mobile device strategy.

Samsung introduced Bada in late 2009, saying it could operate with either a Linux kernel or another real-time operating system (RTOS). (The future hybrid of Bada and Tizen will be based on Linux, Samsung's Kang was quoted as saying.) Samsung unveiled its first Bada phone — the Samsung Wave (pictured) — in February 2010. Since then, Bada phones are said to have sold quite well, although none are available within the U.S.
Tizen bets big on HTML5
The Linux Foundation announced Tizen last September, receiving the backing of Intel and Samsung — essentially pulling the plug on the already struggling MeeGo project. Last week, the Tizen project released alpha code for the mobile operating system, following a leak of a number of Tizen screenshots (pictured above) that were said to have been taken on a Samsung I9500 smartphone.
The first Tizen-running devices — which will eventually include smartphones, tablets, smart TVs, netbooks, and even in-vehicle systems — are expected to emerge during the first quarter of 2012.
Tizen not only has roots in MeeGo — the OS that Intel was pursuing with Nokia before Nokia made the switch from Symbian to Windows Phone — but also the LiMo Foundation's LiMo spec. In addition, the platform switches from MeeGo's Qt cross-platform development framework to the Enlightenment Foundation Libraries (EFL), and more importantly, shifts to a new focus on HTML5.
"Shifting to HTML5 doesn't just mean slapping a web runtime on an existing Linux, even one aimed at mobile, as MeeGo has been," wrote Intel's MeeGo and Tizen project leader Imad Sousou back in September. "Emphasizing HTML5 means that APIs not visible to HTML5 programmers need not be as rigid, and can evolve with platform technology and can vary by market segment."
Research firm Strategy Analytics has forecast HTML5-based phones to rise from 2011's 336 million units to 1 billion units in 2013.
"HTML5 will be a pivotal technology in the growth of a multi-screen, 4G LTE cloud that is emerging for mobile operators, device makers, car manufacturers, component vendors and Web app developers," stated Strategy Analytics Executive Director Neil Mawston in December. "With its potential to transcend some of the barriers faced by native apps, such as cross-platform usability, HTML5 is a market that no mobile stakeholder can afford to ignore."
Indeed, Microsoft is now on board with HTML5, and Adobe, in a major about-face last November, announced it was halting the development of Flash mobile browsers, citing HTML5 as the best new solution for creating and deploying mobile content.
Despite the relative newness of the platform, a December Evans Data survey found 43 percent of developers in North America are already using HTML5. In addition, some 39 percent of developers in the Europe, Middle East and Africa (EMEA) region and 58 percent in Asia-Pacific were using HTML5.
Still, Strategy Analytics warned that it will takes years of development and standards-setting before HTML5 "can fully mature to reach its potential as a unified, multi-platform content-enabler."
Michelle Maisto is a writer for eWEEK. Eric Brown also contributed to this report.
---
This article was originally published on LinuxDevices.com and has been donated to the open source community by QuinStreet Inc. Please visit LinuxToday.com for up-to-date news and articles about Linux and open source.